On Saturday, Sunday, Monday, and Tuesday, I travelled away from my usual home in the general Los Angeles area to visit the International Association of Amusement Parks and Attractions (IAAPA) Exposition 2015. While in the general Orlando area, I decided to do a full trip report on Walt Disney World, and stay at the (NOT-DISNEY) Swan and Dolphin hotels, specifically Dolphin room 7015. It was below Disney average, to say the least. On with the Disney part of the report!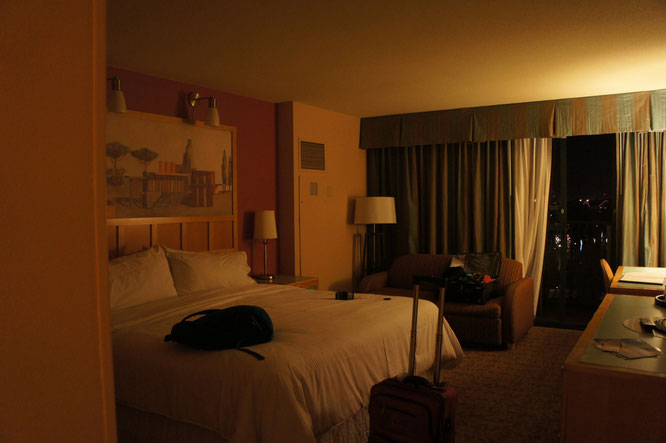 The view was really good, however!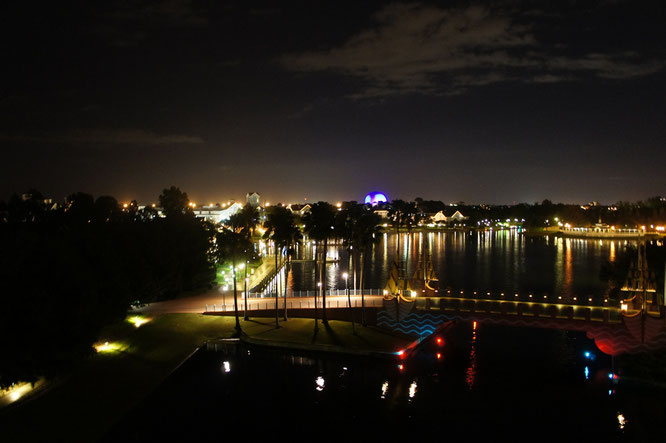 The website advertises a "Fresh, contemporary look" and shows a nice, well decorated room. This was certainly not ours. The shower and bathtub had problems, the room looked like it was designed, and not refurbished, since the mid-90s. However, the view was nice, and it provided great access to both Epcot and Hollywood Studios. They run a boat service that departs about every 15 minutes, and was certainly faster than walking.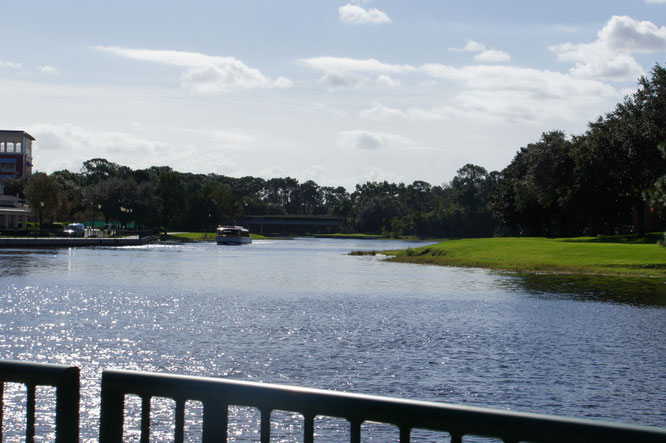 Just so you can see, this was the hotel from the outside. Not so photogenic.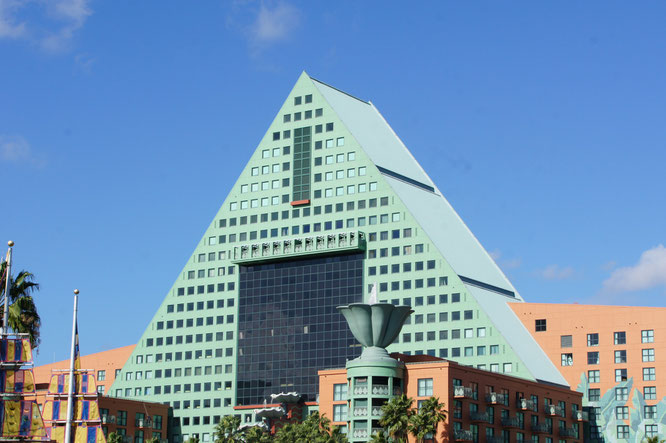 The first park we visited was Disney's Hollywood Studios. We had a small snag with our method of entering the park, and had to visit Guest Relations.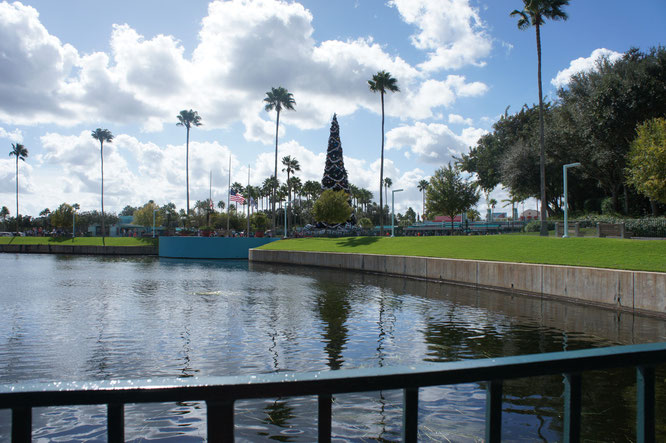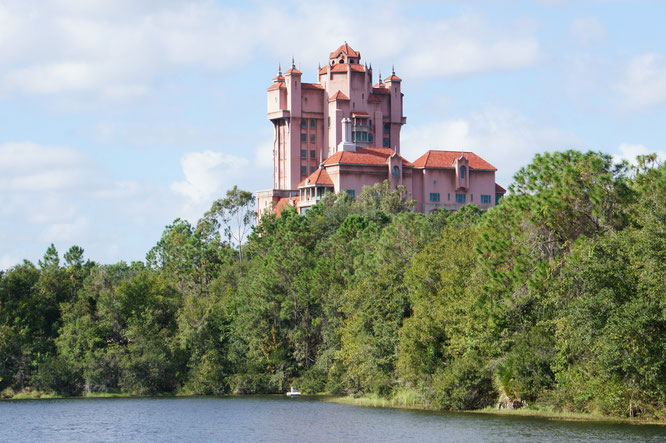 As our time here was short, and other than ToT and Rock n' Rollercoaster there were no standout rides, so we limited ourselves to one single-rider line on RNRC.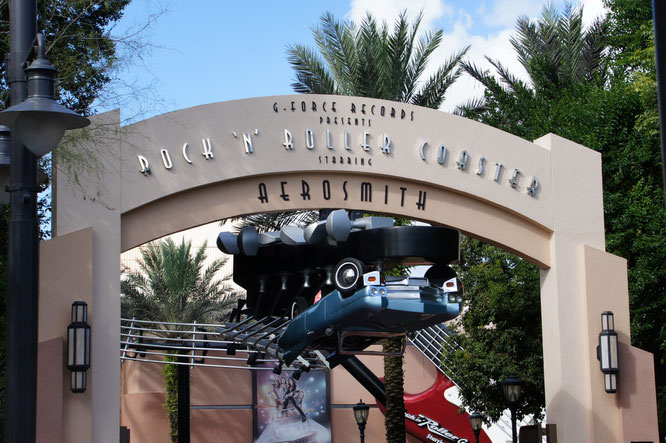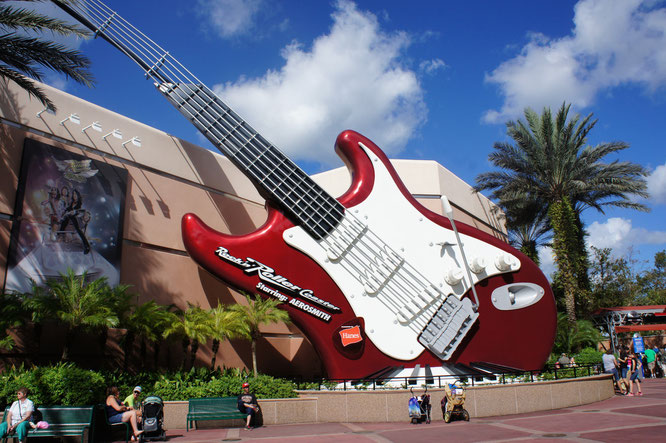 The ride was really great! It was personally the best ride of the visit, and was only slightly rough at some parts, and that was most likely because I was in the last row. I got "Love In An Elevator" as the song that was playing during my ride, and the music was not very synched to the elements. Overall, the ride was really fun. I give it a 8/10. The lines weren't short, however. but single rider made it a five minute wait.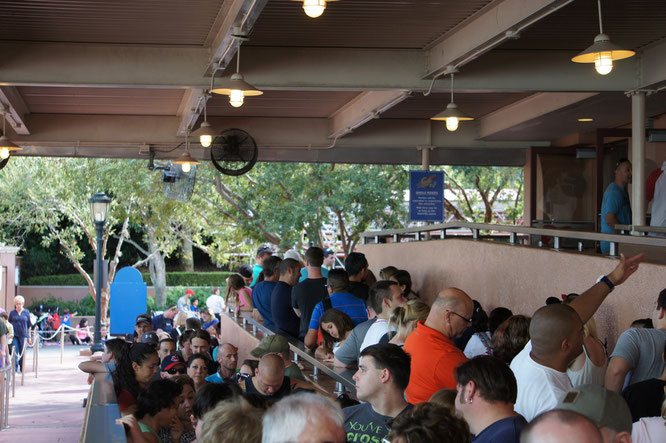 The park was very well themed around california in history, so much so that I enjoyed the theming much more than at my local Disney, California Adventure.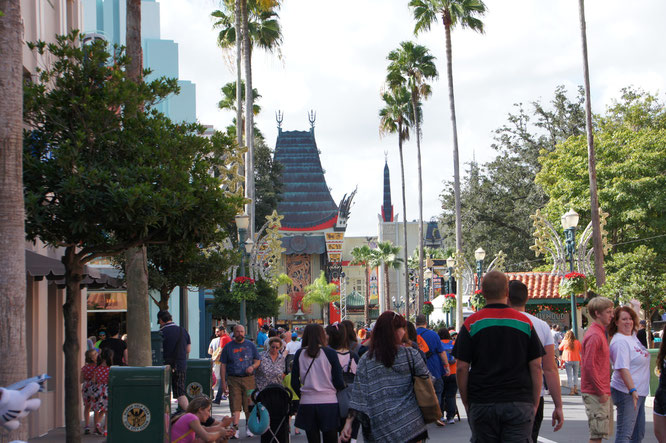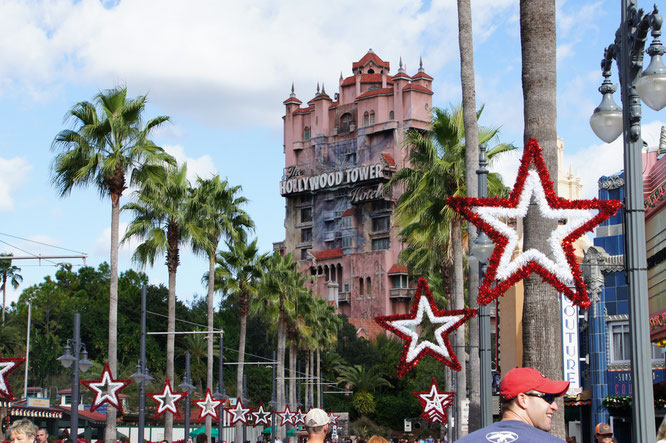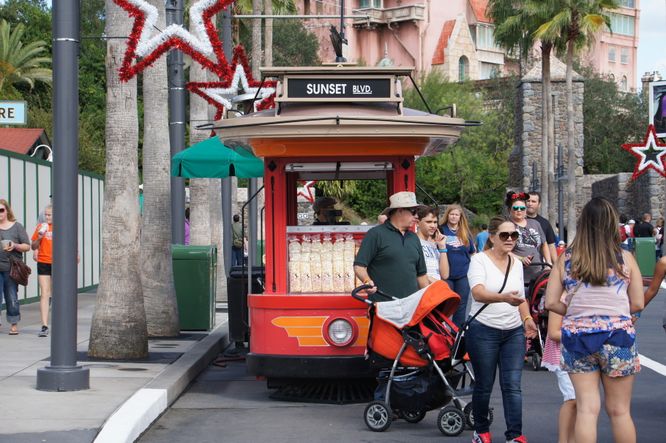 It was out of that park for us, and we boarded the boat for Epcot.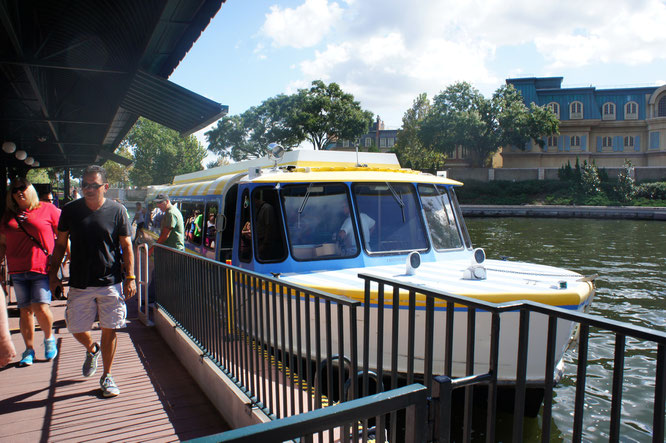 All the boats are named different versions of "Friendship". We rode the Friendship IV. The boat stop is directly next to the back entrance for EPCOT, and we were deposited in the middle of France. Also, I noted a sign at the entrance that is worth praising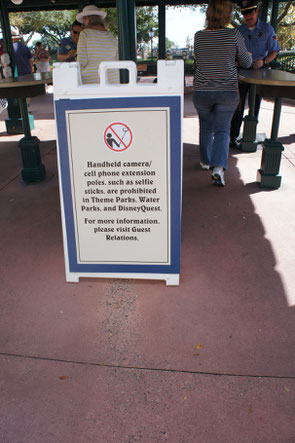 Since it is the middle of EPCOT Food and Wine Festival, we stopped to get a snack at the France booth. We got Beef Bourguinon, Escargot Croissant, and a Crème Brulee.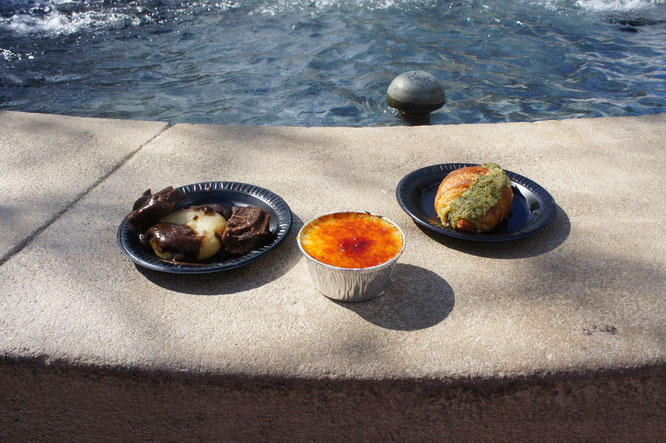 The beef was good, but slightly overcooked, and the crème brulee too sweet for both my and my mother's liking. (And trust me, I like sweet stuff). The escargot was the star of the meal, and had a great garlic and herb drizzle that finished off the dish well. We headed up the right side of the park, passing England, Canada, Ireland, Hawaii, and some others.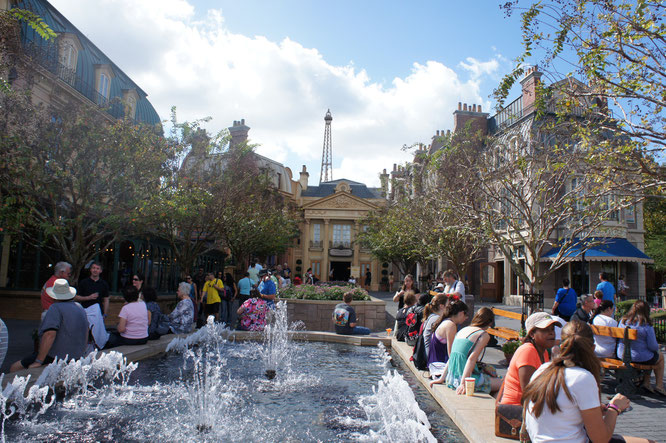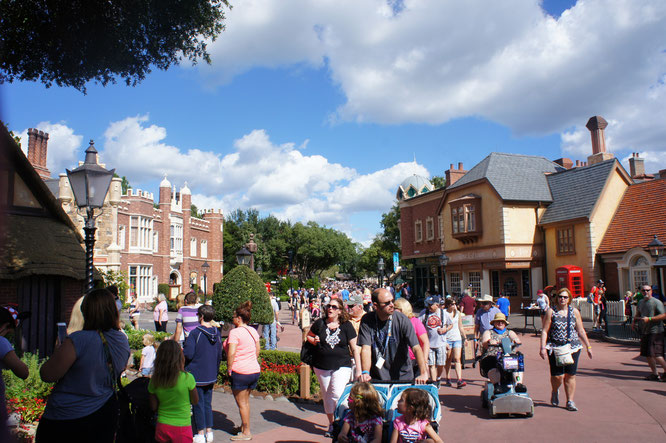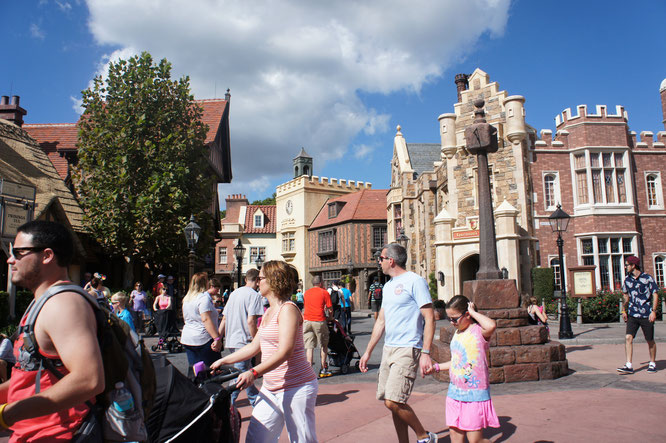 EPCOT is really beautiful.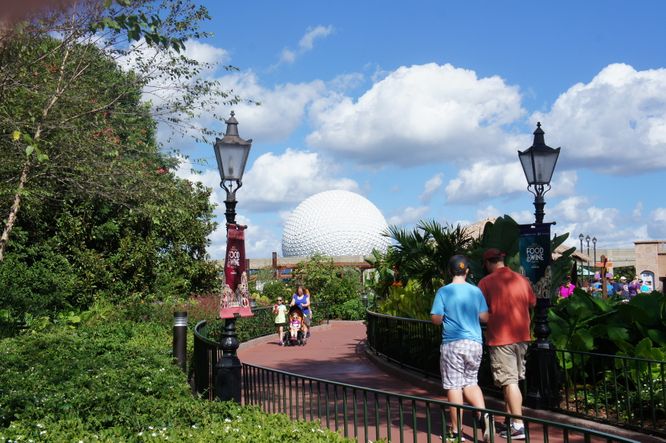 The first ride we went on here at EPCOT was Test Track. I would have done Maelstrom, but it was closed for a Frozen restoration.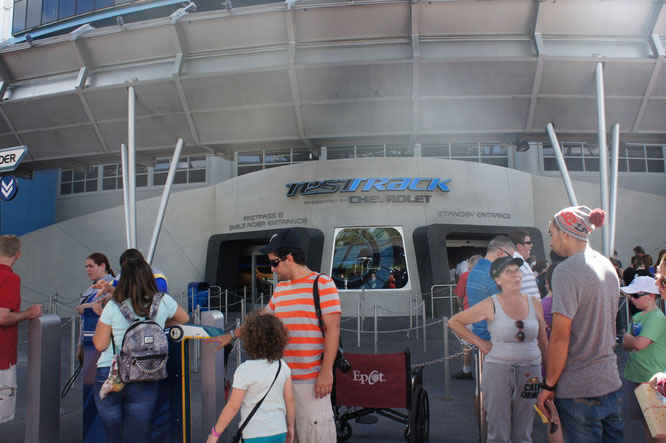 Single rider. Definitely single rider.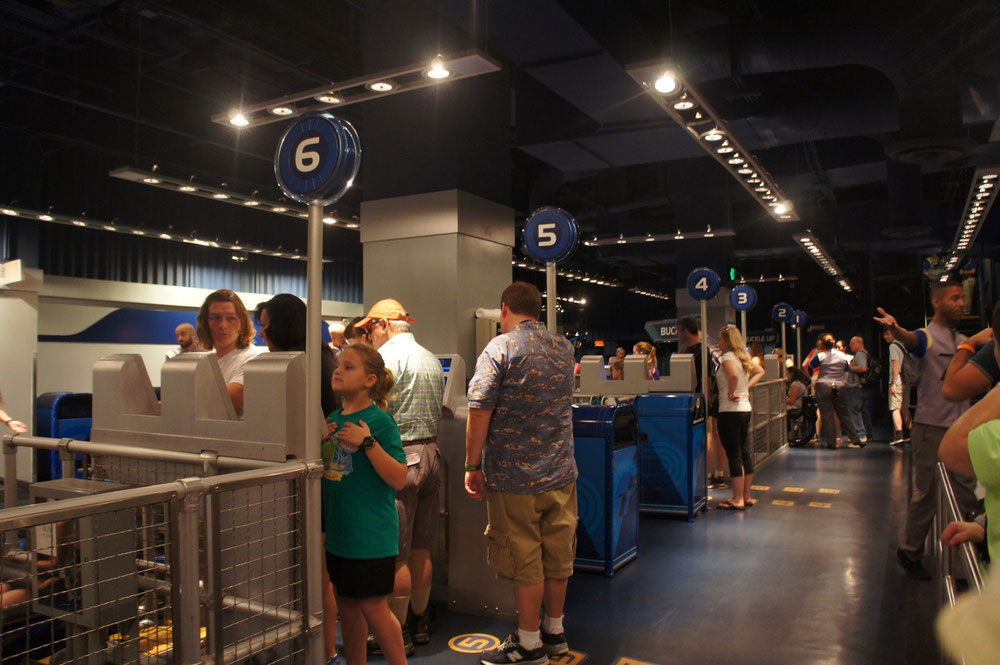 Although the line was insanely short, I was not a fan of Test Track. I know it is a prototype, but the ride was really jerky. The fast acceleration at the end is fun, but the majority of it was lackluster. The efficiency, aerodynamics, and something else rooms looked like a downgrade from the heat and acid testing. Probably because I have been spoiled by Radiator Springs Racers.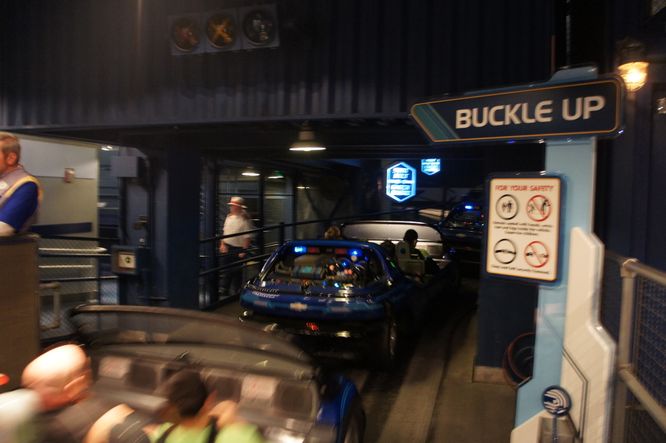 We next headed to Mission: Space. I had heard some people had blacked out on this ride, but I still chose the intense side. That proved to be a mistake :/.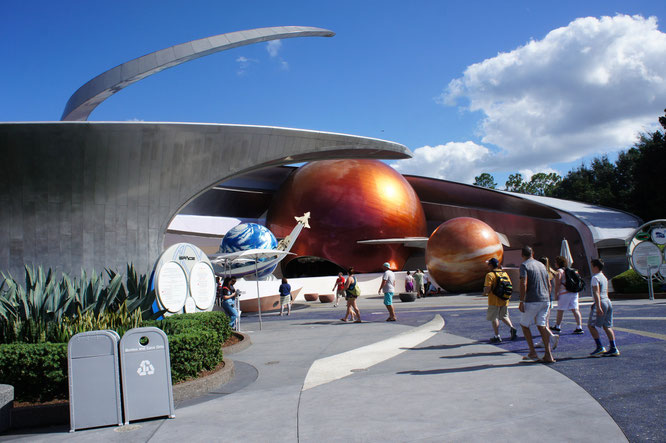 The way the ride simulates G-Forces is basically by putting you in a giant centrifuge and spinning you around according to the images on screen. The G-Forces were very sustained, and led my mother to have a terrible headache for the rest of the day. Quite hilariously, there were barf bags ON the ride. Seems to be a common problem.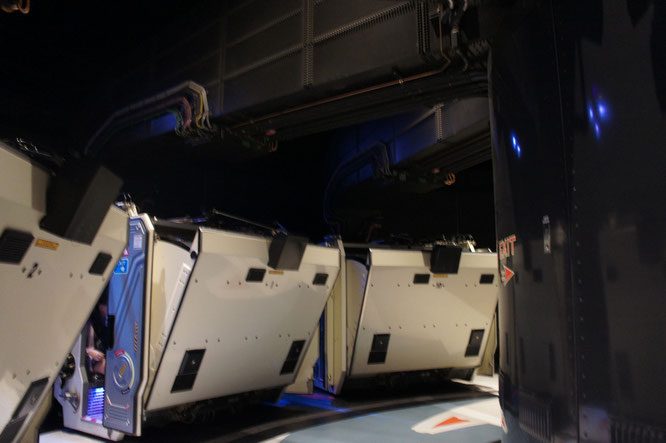 An EPCOT Ball that we don't have time for.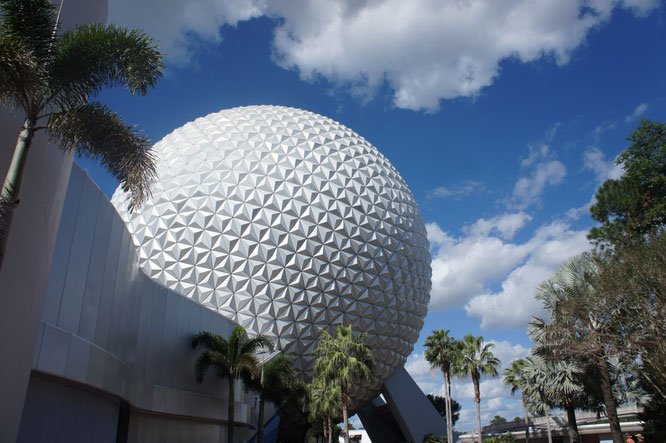 Then, we took Disney's bus system to Animal Kingdom, which felt like miles away. Knowing Florida, it probably was. Not just a walk across a plaza like back home. Plus monorails that I didn't have the time to go on.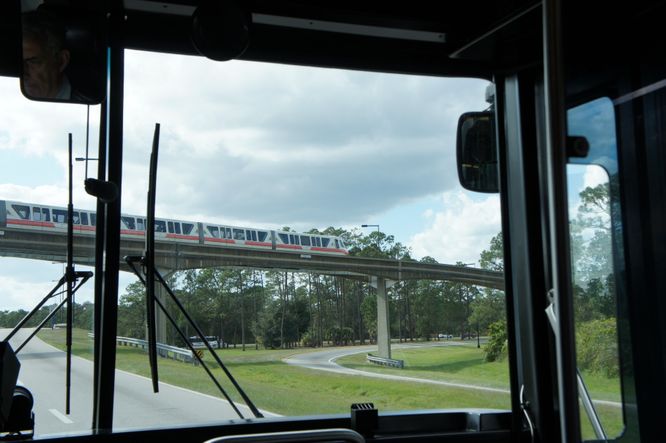 The main gate at Animal Kingdom looked great! Plus you can see construction on Avatar-land over in the distance, which looked cool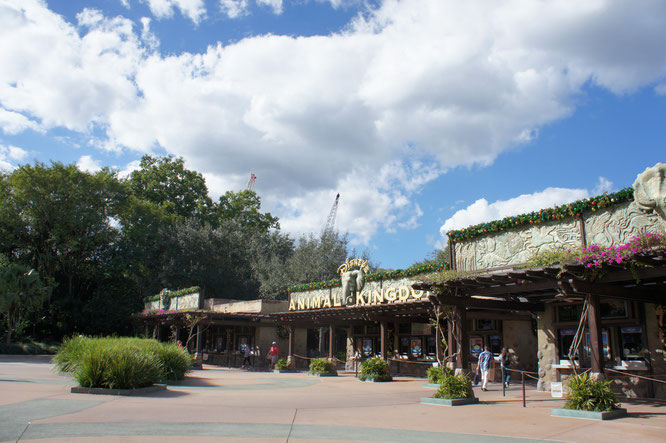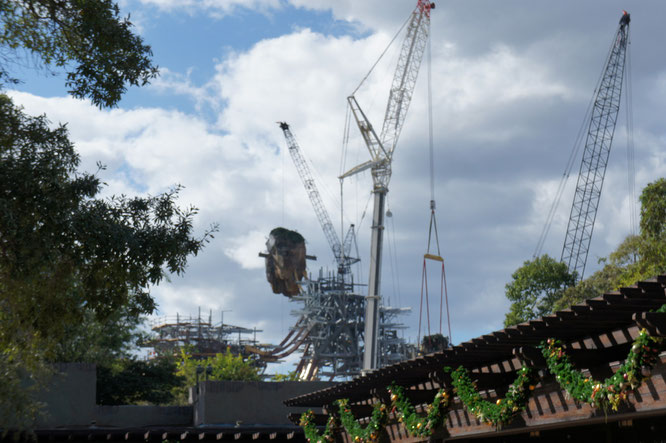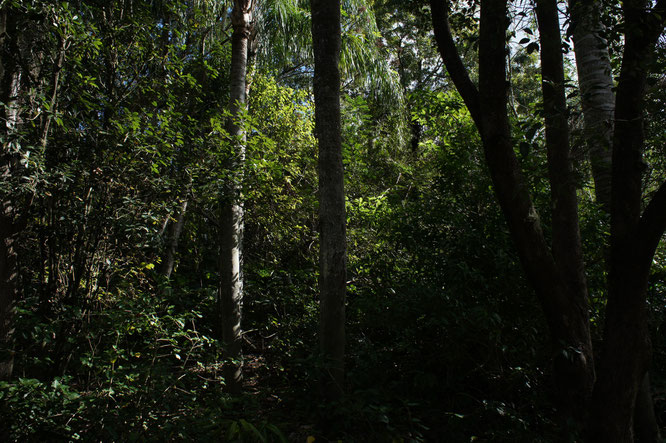 All the animals here were cool and unique to me. Except for parrots. But parrots are awesome, so who cares.
Sorry for the bad picture, but WHAT THE HELL IS THAT. (Note, if you actually bothered to get this far, you are a loyal reader. Thanks!)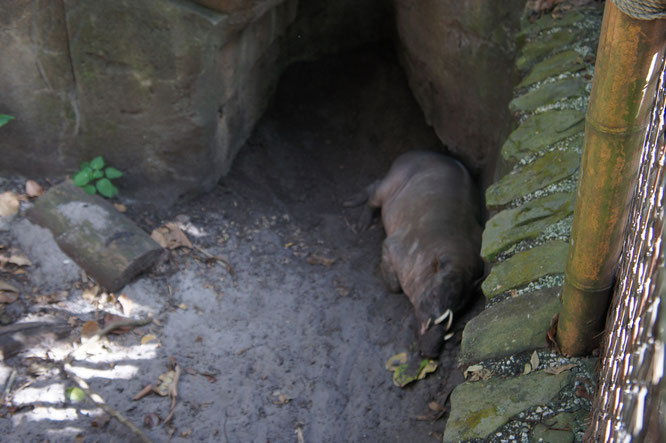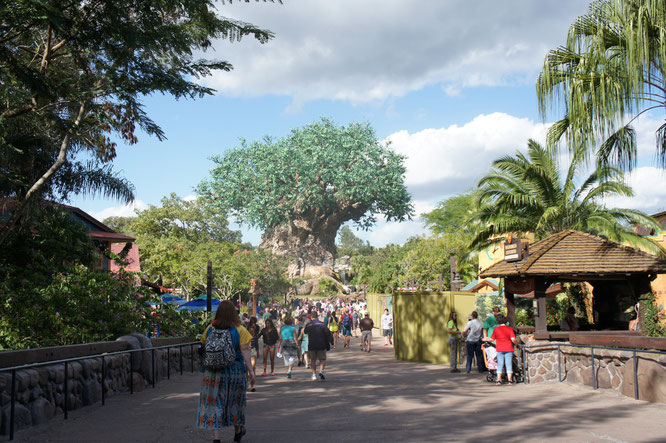 I don't even know what this area was. Just ew. Does not deserve the Disney name, as it looked ramshackle and thrown together, with awful theming.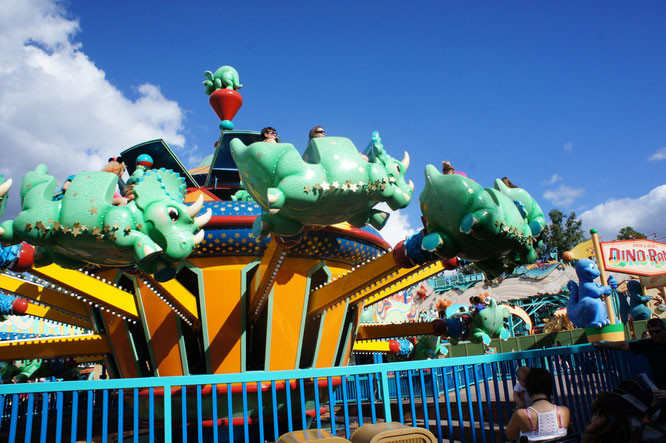 It broke down. No credit for me :(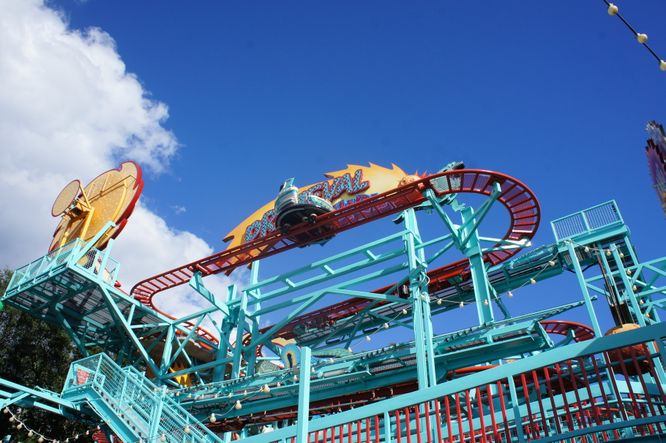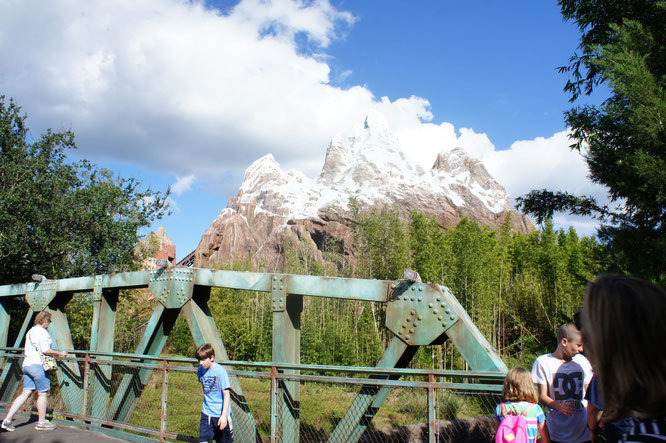 Fifteen minutes? Well, its better than the 70 min standby.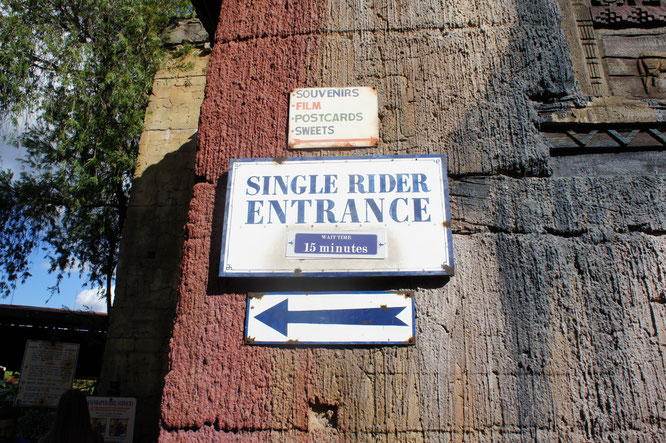 Nevermind, Single Rider is literally a walk-on AND I get front row. YES!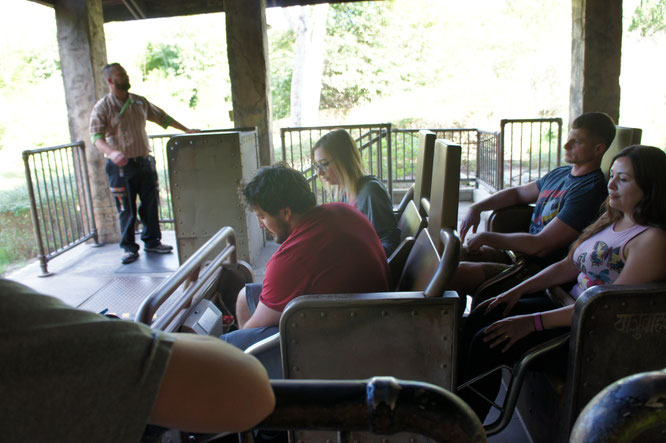 I then proceed to ride this 4x more in around 15 minutes. This is why I love Single Rider.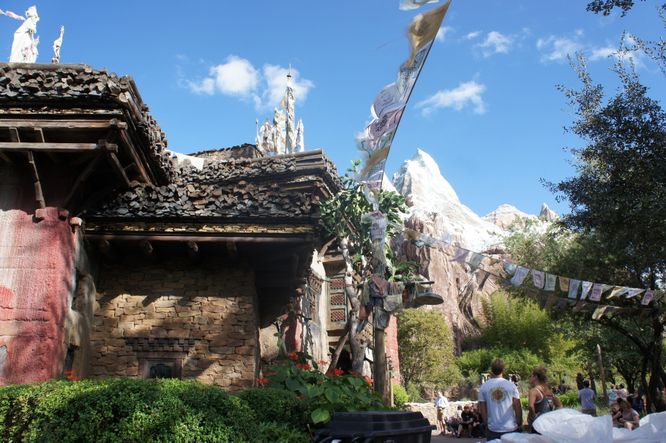 Nobody has EVER taken this photo before. I'm so original! (And yes, it is my photo)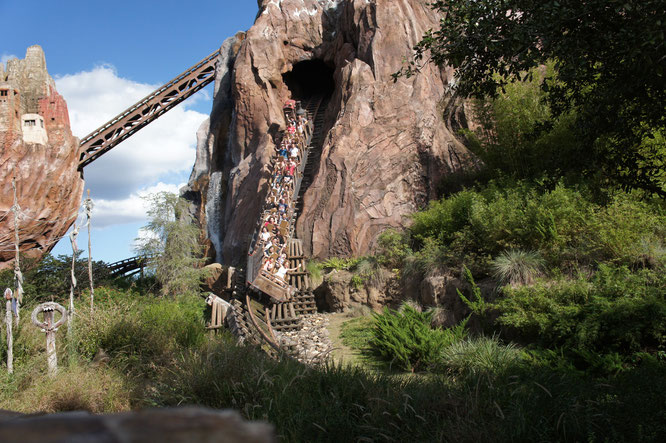 After I had marathoned Expedition Everest we headed up to Kilimanjaro Safaris. I didn't take too many photos, so be warned.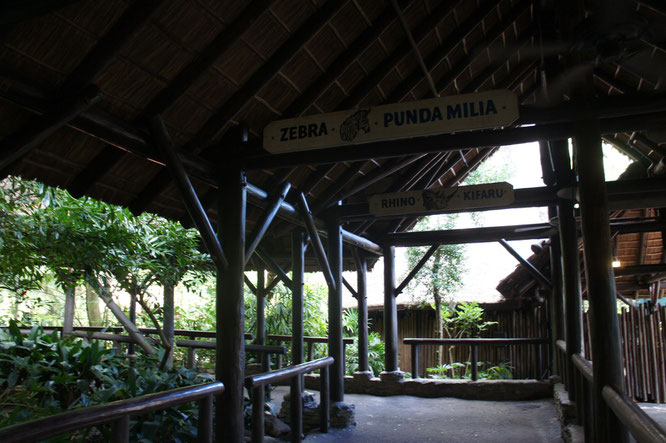 Find the cheetah in the photo below. It's hard, but it is there.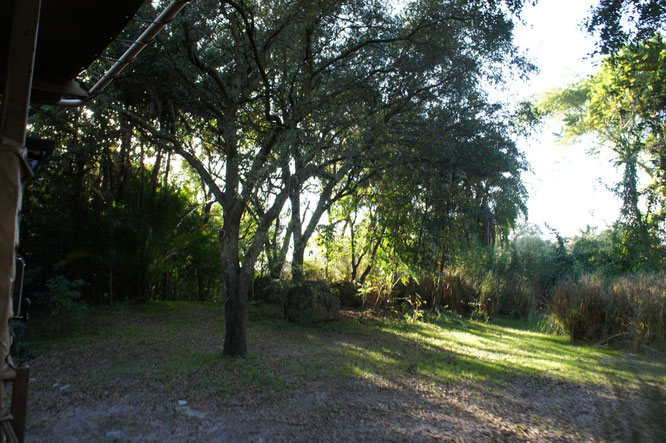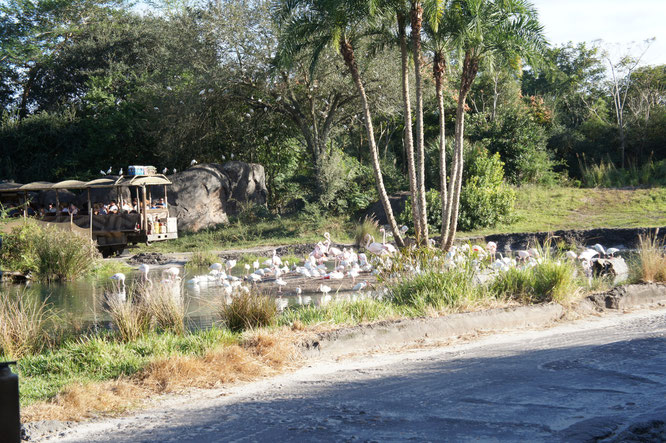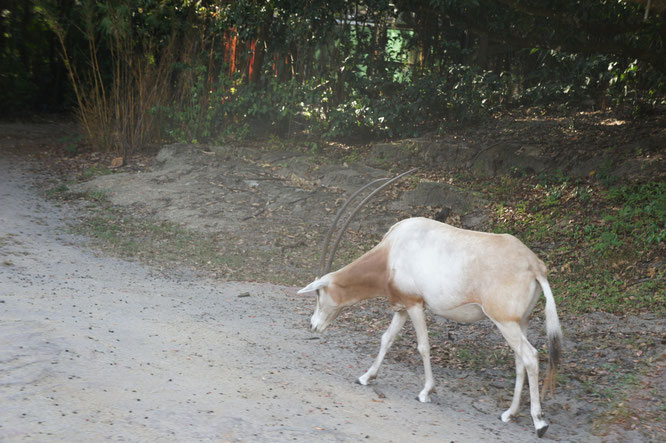 After Kilimanjaro Safaris we were hungry, so we went to Harambe Market and got some ribs!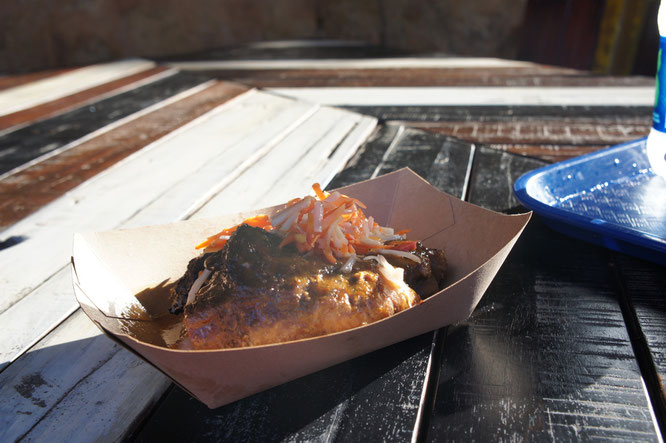 We decided to skip the rapids ride (I can't remember the name) and left for Magic Kingdom for Seven Dwarves Mine Train. But not after another ride on Expedition Everest!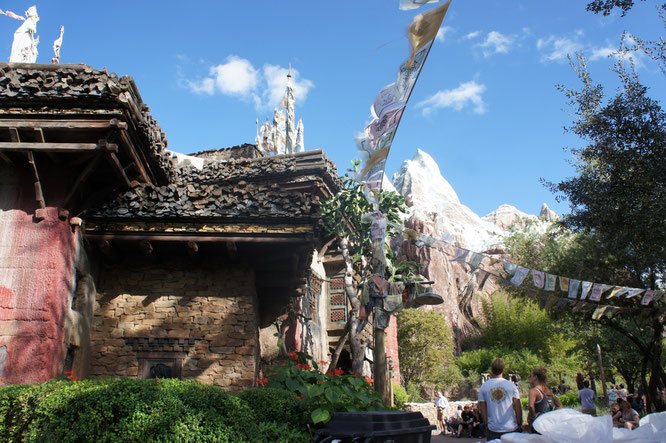 Soon after, we left the world of today and entered the world of yesterday, tomorrow, and fantasy. Even though I really only went to tomorrow and fantasy.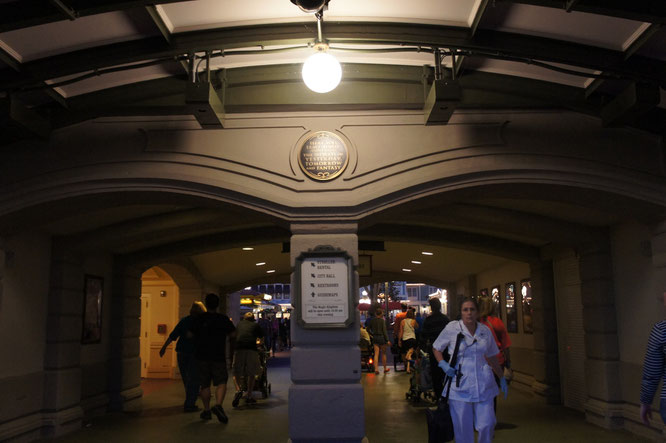 The camera battery was low at this point (~20%), so I didn't take too many pictures. I entered Tomorrowland, which is a VAST improvement over ours in California; It flows better, has more rides, and the PEOPLEMOVER!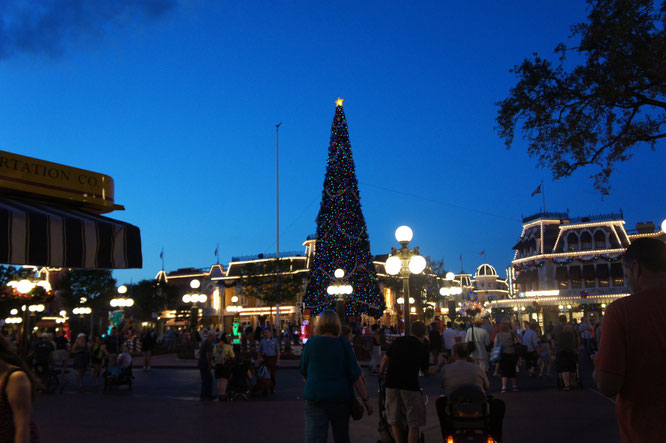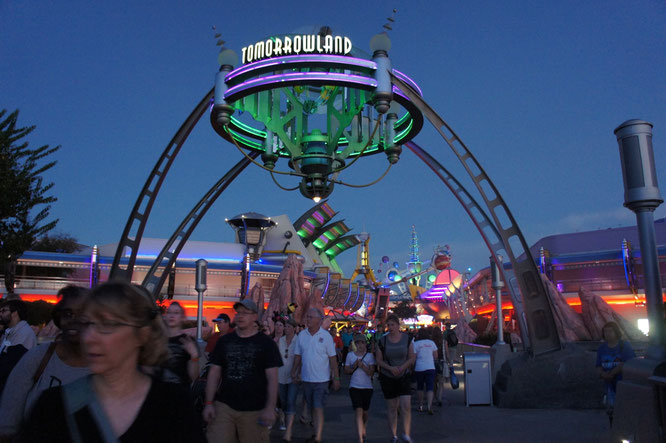 I immediately went to pull fastpass+ for Space Mountain, Barnstormer (Credit!), and Splash Mountain. I then found that the park closed an hour later than was posted, and by that point had been left by my mother, as she had a conference call with some people across the pond. So, as any half-minded coaster enthusiast would do, I rode the PeopleMover.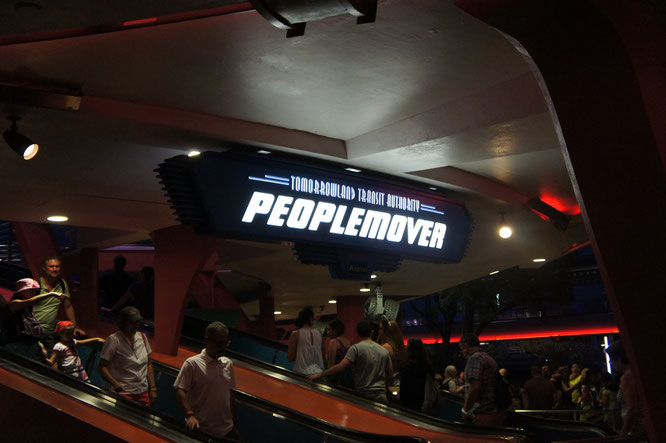 3 PeopleMover rides later I discovered that Space Mountain had a nonexistent wait. Que marathon session #2 of the day! The Florida version is a lot jerkier than the California version, has track that looks like it was welded by a Boy Scout group, and is generally a crap ton of fun, getting thrown into the skimpy restraint and the (thankfully) padded sides of the car, and laughing as you get pops of unseen ejector airtime. I prefer it to California's.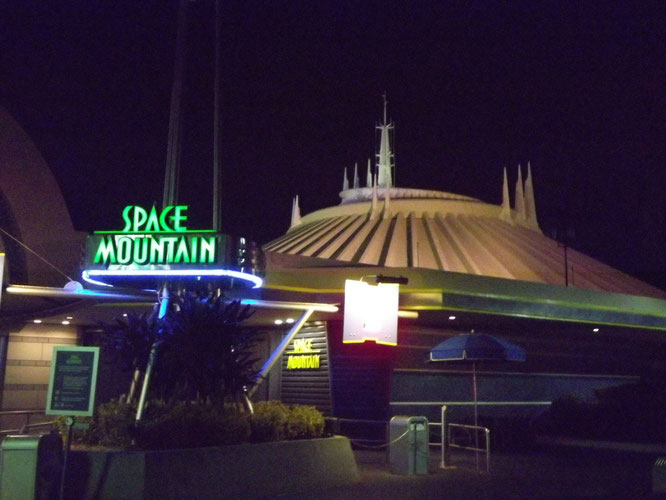 That concludes the photos of DisneyWorld, but after the camera reached 5 percent I rode Stitch's Great Escape 1x (BOO), Seven Dwarves Mine Train 2x (YAY), It's a Small World 1x (NOT THE SONG!) and Buzz Lightyear Astro Blasters 1x (Mixed feelings). Let me get this straight. Stitch's Great Escape SUCKED. I exited that ride feeling that the time would have been better spent on the PeopleMover. Never again. I recommend avoiding it if you go. Seven Dwarves Mine Train was a complete blast, even though the queue was 45 minutes. The ride is fun (not thrilling, FUN), and the song gets stuck in your head in a good way (Looking at you, Small World). I would give it an 8/10, and is incredibly good for a Vekoma. Small World is Small World. Enough said. Astro Blasters is a little bit different than the one in California, but for the worse. The shooting mechanism is unreliable, and is mounted so it is hard to aim. It also makes you feel like you have carpal tunnel. The contents of the ride is about equal with Disneyland's.
That concludes my Walt Disney World trip report! If you got this far, thanks a ton for reading! Sorry this is going up so late, Finals and makeup work from when I was gone got in the way. The IAAPA portion of the report will be going up as soon as possible. Thanks again for reading!
-- Rollercoasterpics004