My school has a spring break this week, so like any sane coaster enthusiast in the LA area I took advantage of Knotts Berry Farm's 7 days a week operating schedule. I attended the park two separate times so far, and am considering going tomorrow. Here are the photos from the two different days: 
Day 1:
Xcelerator 8x

Montezooma's Revenge 6x

Voyage to the Iron Reef 1x

Supreme Scream 11x

Sierra Sidewinder 1x

Chairswings 3x

CoastRider 1x

Surfside Gliders 1x

Silver Bullet 3x

Log Ride 1x

Wheeler Dealer Bumper Cars 1x
Day 2:
Xcelerator 7x
Montezooma's Revenge 0x (closed :( )
Supreme Scream 5x
Voyage to the Iron Reef 2x
Silver Bullet 2x
Timberline Twister 1x
Sierra Sidewinder 1x
Pony Express 1x
Scrambler 1x
Wheeler Dealer Bumper Cars 1x
Day 1(Friday, February 14):
I arrived at the park at around 10:30 with a friend, who also had school off, and entered the park. The first ride we saw was Silver Bullet, which was sporting a ~45 minute line. Watching Xcelerator run empty trains in the back of the park, the decision was clear: We bolted over to Xcelerator.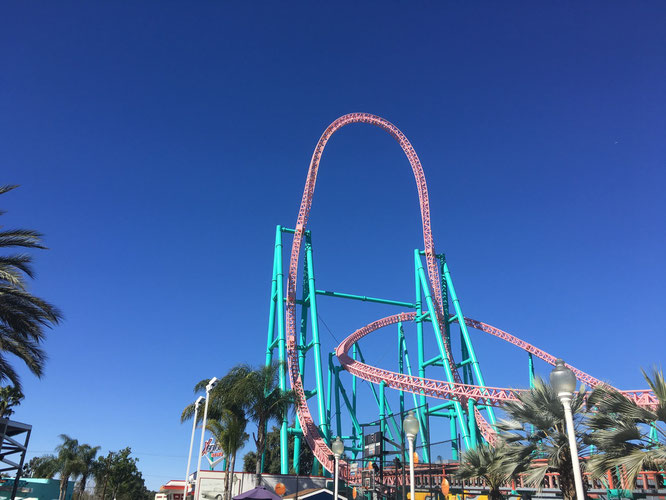 A seventh row ride on Xcelerator was the first of our day. Every time I go on this ride I underestimate the power and intensity of the launch-a whopping 83 miles per hour in 2.3 seconds. Once you catch your breath from the launch, you briefly glance at the LA skyline before plummeting down a 90 degree drop. This is where I noticed this ride's fault-- it rattles. At the bottom of the drop of the top hat it can be borderline uncomfortable in the back row. Nevertheless, you whiz around two overbanked turns before sidling into the break run. All of this happens in 29 seconds. Since there was no line, we rode it again twice.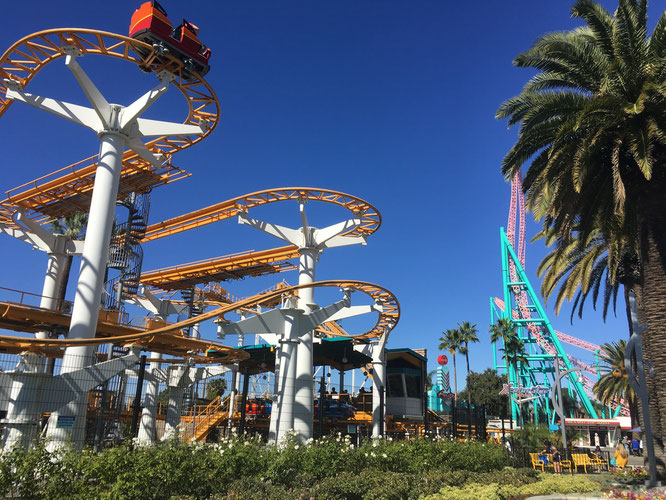 We rode Coast Rider once as it had no line, and were severely disappointed. This wild mouse is overly trimmed, leading to very few laterals around the turns. Also, one of the right wheels was squeaking loudly, disrupting the ride.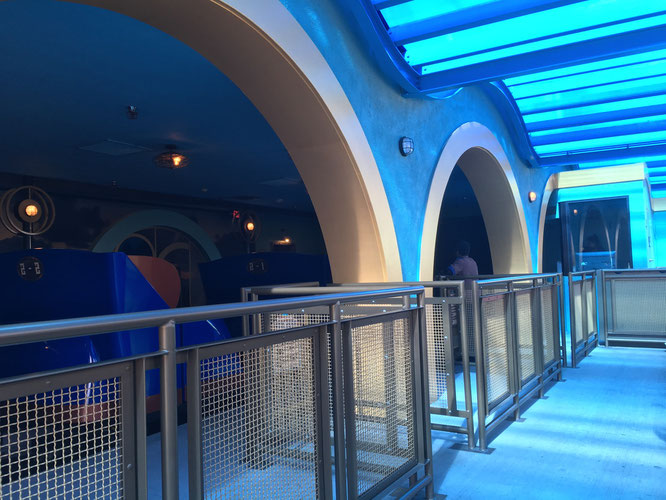 Our next ride was Voyage to the Iron Reef, with absolutely no wait. I got a score of 245,000 on this ride.
After our ride on Voyage to the Iron Reef, it was about noon. My friend and I stopped by Johnny Rocket's, where we had substandard food, but food nonetheless. We took a ride on Wheeler Dealer Bumper Cars, and later ditched on Pony Express due to one train and a line down the ramp.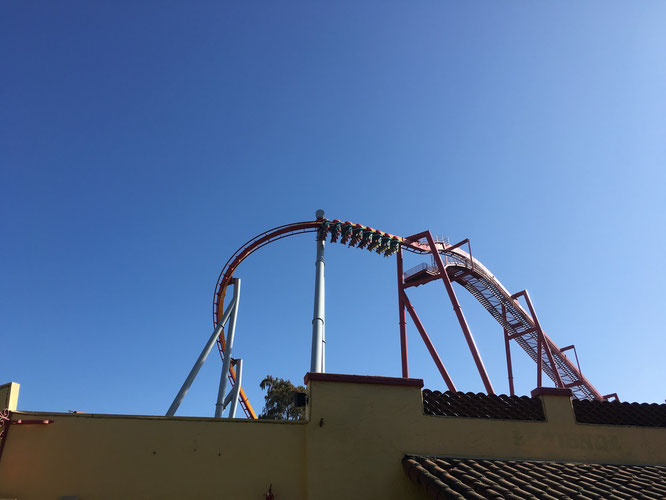 Coming back towards the front of the park, we rode Silver Bullet twice, both with no line. It was running two trains, so apart from the morning rush to it Silver Bullet never broke a 5 minute wait.
Here is a good idea of what the line was like all day. We rode twice without getting off, one in the front row and one in the back.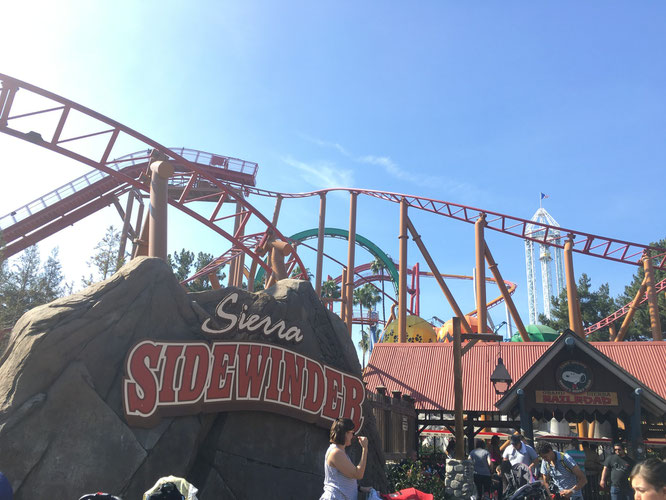 We then walked over two Sierra Sidewinder, which was running two trains and had just outside of a station wait. After around 5 minutes, we were waiting for the back seat of the front car. Naturally, the ride breaks down. After 10 minutes, we ditched and rode Silver Bullet again.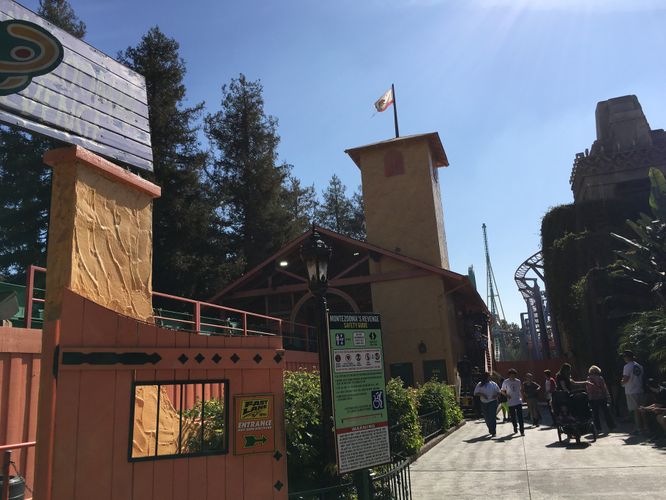 After finding Sierra Sidewinder operating again and riding it, we were on our way through Camp Snoopy to Xcelerator when we found that Montezooma's Revenge had opened. With  a station wait, we rode four times in the back row, having great fun the whole way. This ride, although built all the way back in 1978, I still find it to be the second best ride in the park, behind only Xcelerator.
Thanks for reading my Knott's Trip Report! I know it was short, but I have to upload a SFMM one tomorrow (2/27). All photos are in a gallery below.