Last Saturday, @American_coaster_kings and I went to Six Flags Magic Mountain to check out how progress on The New Revolution was going and to get some rides in before the crowds got bad. I took a ton of photos throughout the day, and was surprised by station waits on X2 and Tatsu (In the morning, anyway). Here are the photos!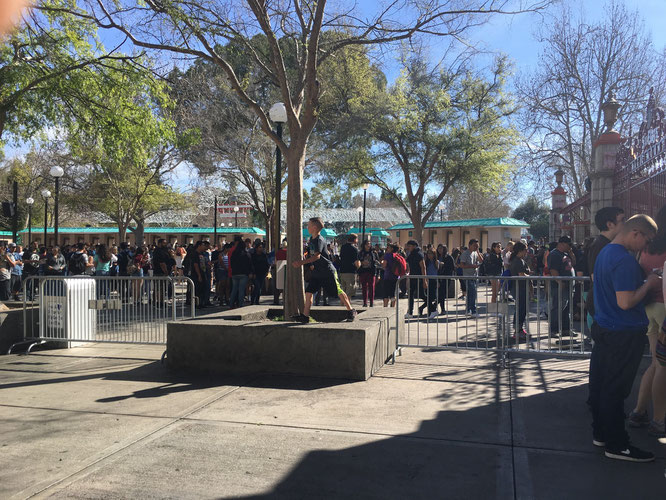 We arrived at the park to find quite a lengthy line for the entrance. I have a gold pass, so I was able to enter the designated line, and got into the park about 20 mins before the gates opened. Since I was at the front of the hordes, I decided to run to X2 before the lines got long.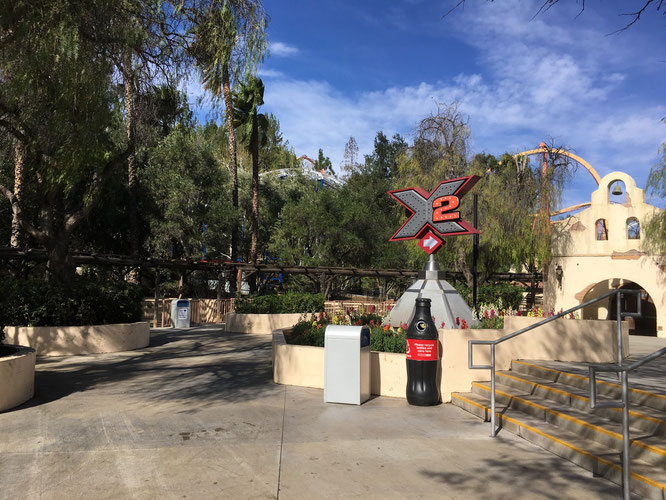 Sprinting up to X2 Plaza, I was only able to glimpse the new Chop Six restaurant before needing to run to keep ahead of the crowds. I saw some small work on The New Revolution's ADA entrance, but nothing too big.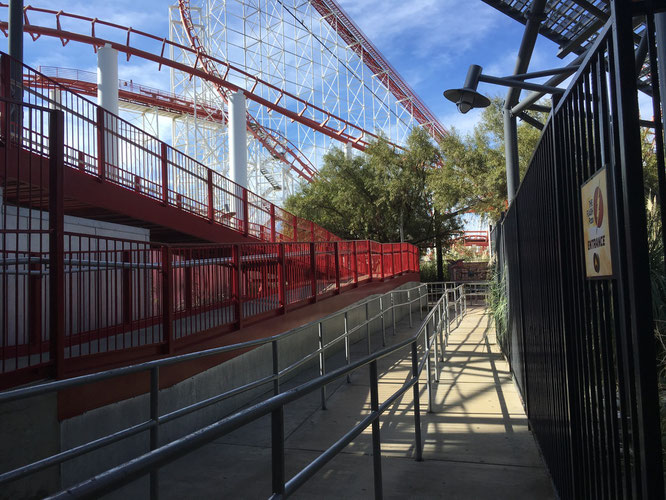 Here is a view of the line when I was stopped by the staff member who assigns station sides. I was the first one on!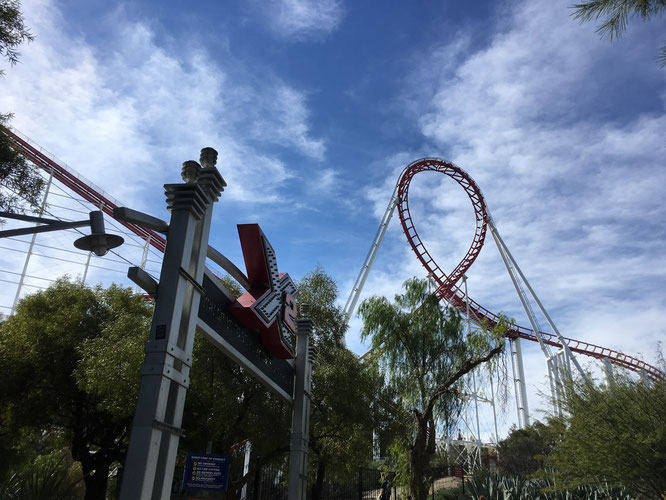 I ended up sitting on the outside seat in the first row with a boy from England (sorry if i messed that up) who was 2nd in line. For me, it was one of the smoothest rides I have had on X2. The audio was working, the fire was on but smaller than normal, and the final raven loop didn't beat my calves up at all (A real surprise there). Today, I would give it a 7/10. On previous rides it barely deserves 4/10.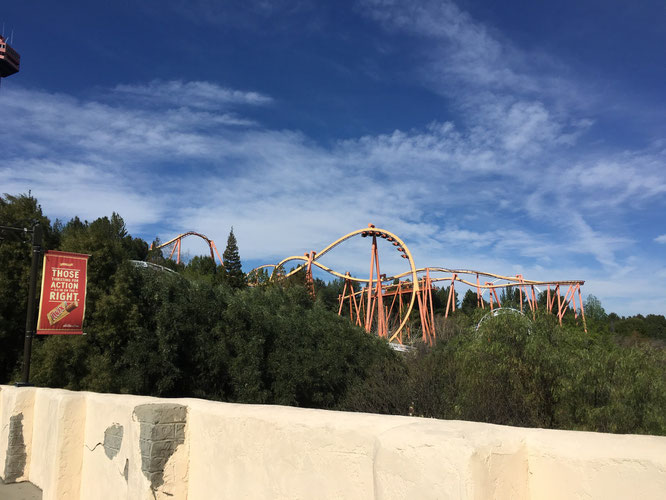 While running back to meet @American_Coaster_Kings I got this picture of the fading giant, Tatsu, testing off the bridge over Baja Ridge. You can just barely make out the blue strip for the LEDs on T.N.R.'s loop from this shot.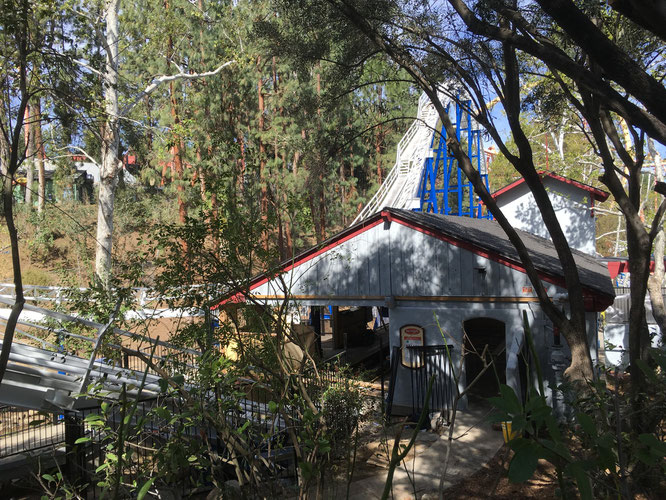 It turns out that the day that we went was two days before they put the trains on the track. However, they were doing tons of work in the station to accommodate for the new trains.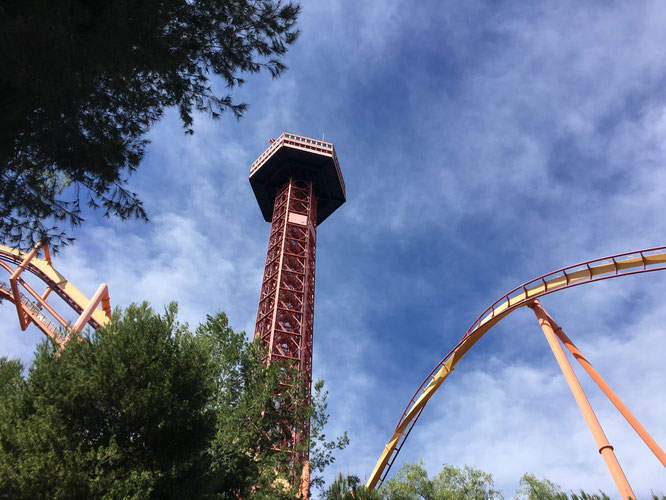 Having now met with American Coaster Kings, we headed up the hill, only to find a station wait on Tatsu. It was running two trains, but with only one station. However, later in the day it did open a second station, however without the 3rd train.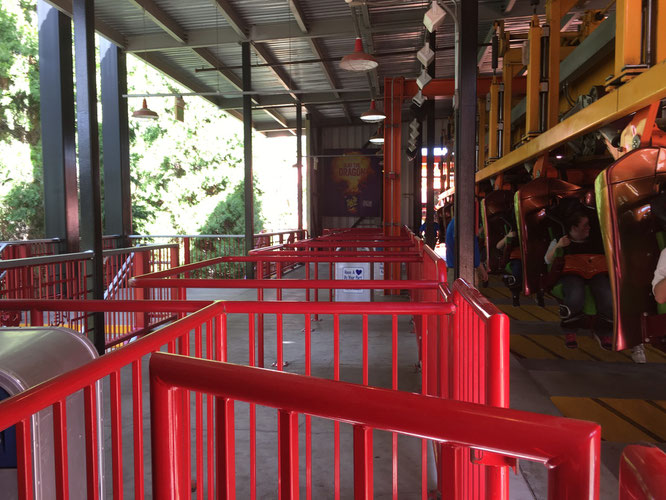 Although there were nonexistent amounts of people, the wait was still around five minutes due to Tatsu's complicated load/unload policies.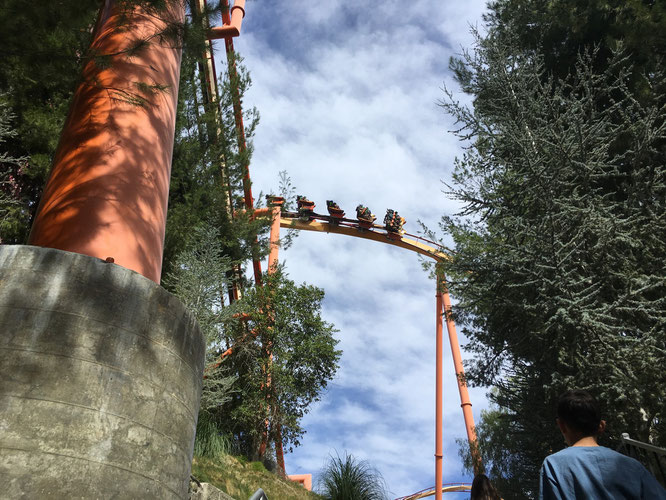 Prepare for a onslaught of Tatsu photos.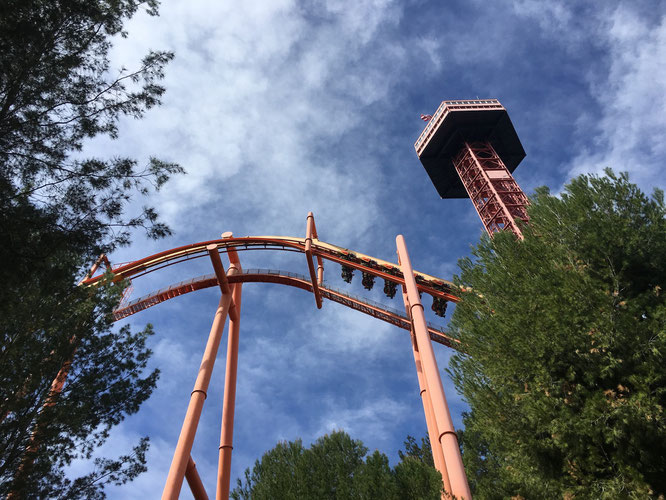 One VERY LARGE complaint about Tatsu is the state of its lift supports. They look OK from the ground, maybe a little faded, but on the ride you see that the paint has turned black due to a combination of chewing gum, chain grease, and saliva. They are ugly and quite nauseating to look at.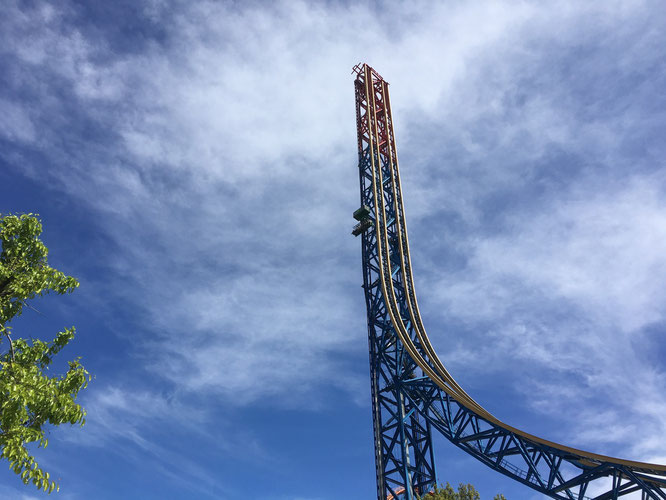 After Tatsu we trekked up Samurai Summit to Superman. Superman was running one side, and the line was only in the far boarding room. Although a lot of people dislike Superman: Escape From Krypton, I really like it. It may not be the most intense launch or longest ride in the world, but the weightlessness on the spike and the view down is unparalleled. It also gives a good break from overly intense rides.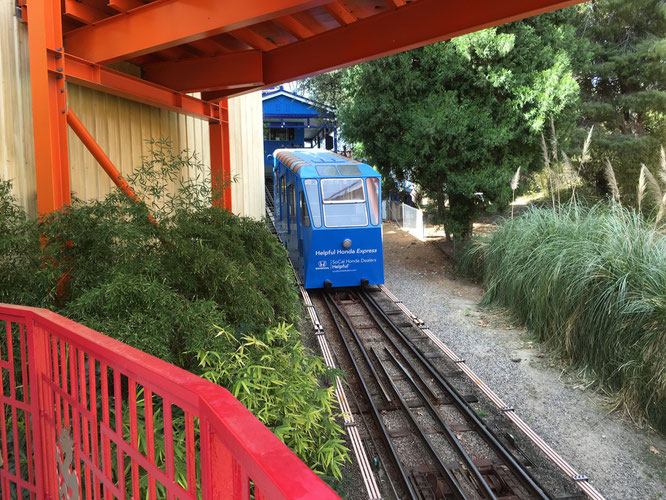 I never actually got on Full Throttle today due to lines overflowing from the queue, but I was able to get some good shots on it from Samurai Summit.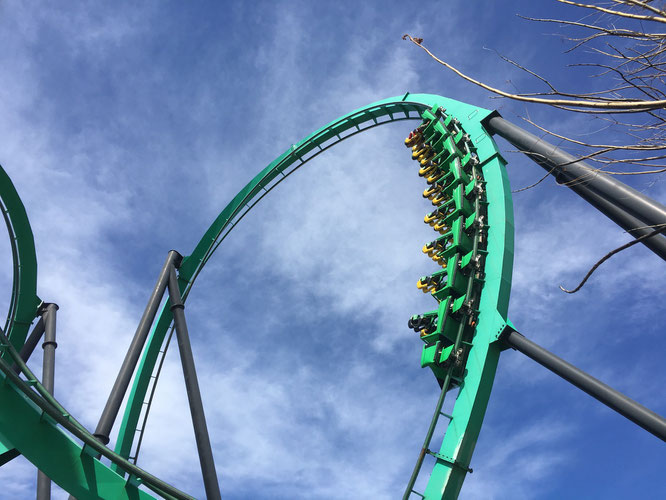 After riding Gold Rusher we went over to Riddler's Revenge, which had only a station wait. It still runs Green Lantern at SFGAdv's train, which we got, and it rode very smoothly! As a boy, I usually tend to avoid this ride as well as stand-ups in general, but it was far better than expected!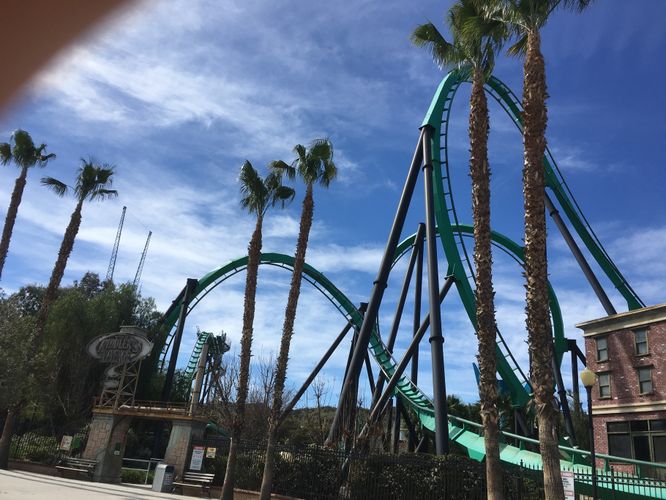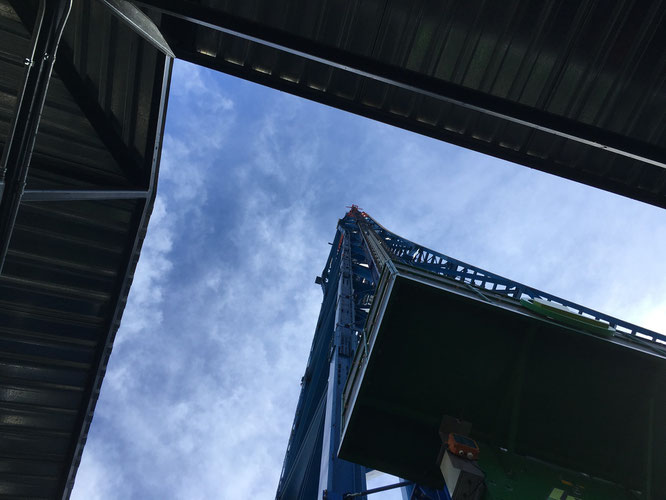 Soon after Riddler's we decided to take on Lex Luthor: Drop of Doom. This is one of my favorite rides at the park, and I try to ride it every time I go.  On the other end of the spectrum, @American_Coaster_Kings hadn't been on it before, and was nervous. We both had a great time and I successfully got him over his fear of drop towers.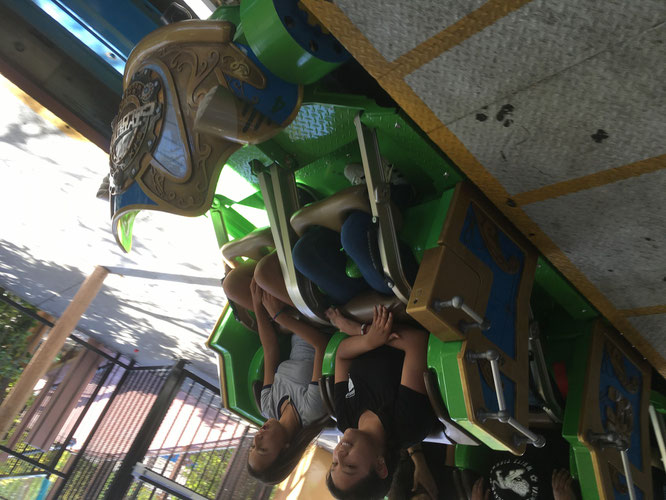 We then walked over to Twisted Colossus, which was running 3 trains (Good job, Six Flags!) and had about a 15 minute wait. We got row 7 on the green train, and I had my best ride on Twisted Colossus yet. This train rides so much smoother than Orange or Purple and is clean! The airtime on this ride is amazing!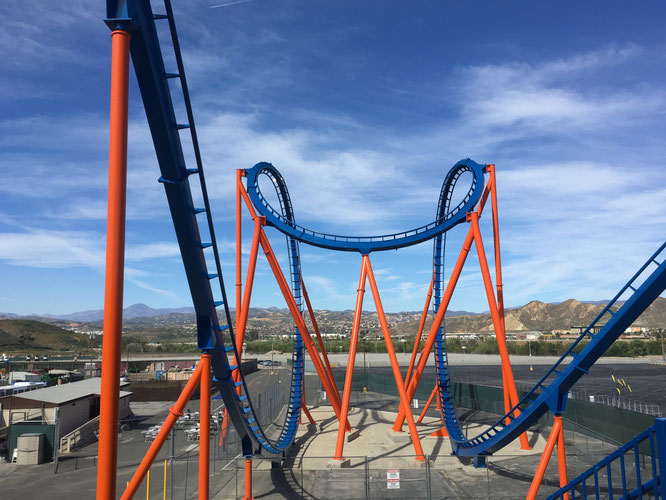 Next up was Scream!: Ride Out Loud! This ride is one of the most underrated at the park, but is still one of B&M's weaker coasters in my opinion. Either way, it was a walk-on, and is very photogenic (minus the parking stripes) from the exit path.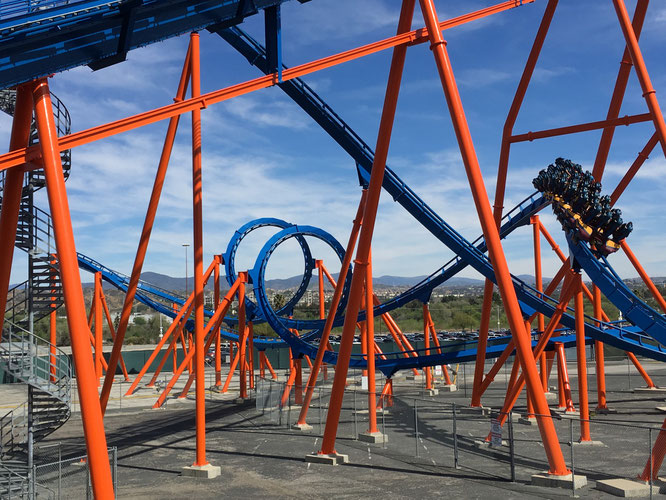 Twisty transitions are fun!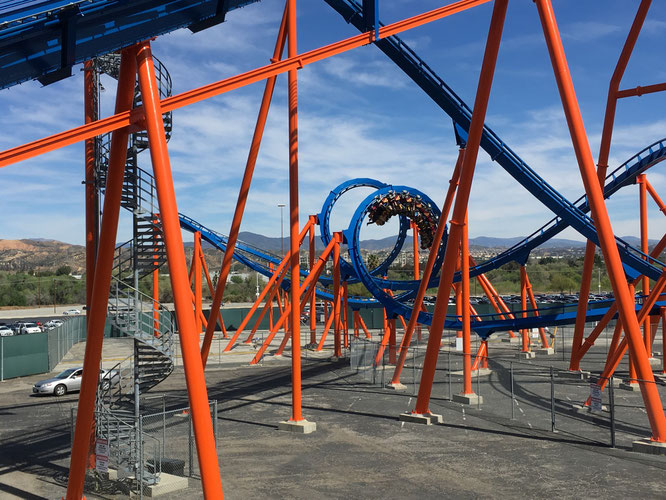 The interlocking corkscrews are really a fun element, and I wish something like this could be more common.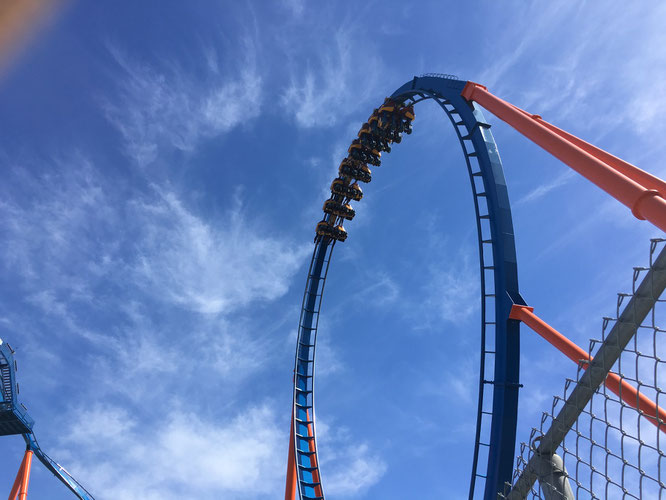 Another photobomb by my finger. The sky was very good for photographing rides today.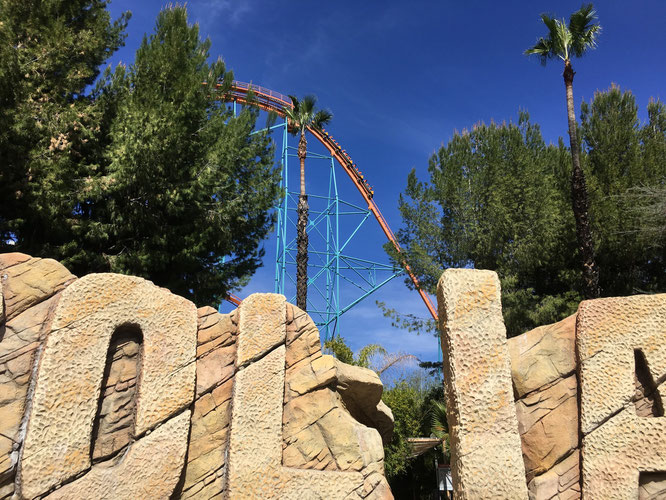 We then headed back towards the front of the park to get a ride on Goliath, but a line into the locker area stopped us in our tracks. Although this ride is fun, I find the lack of airtime disappointing on this Giovanola.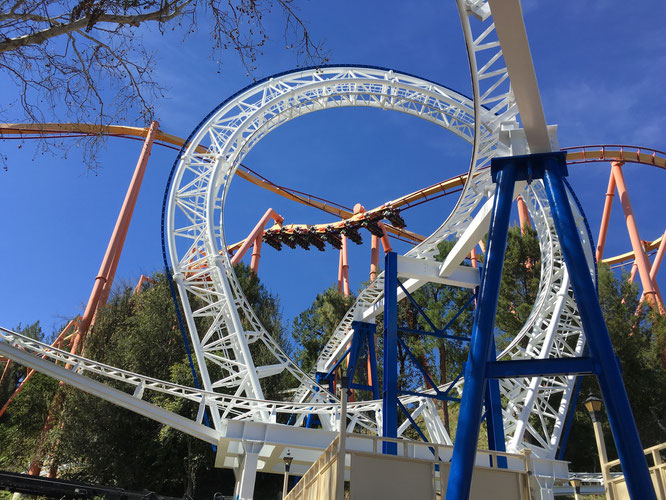 Now back at the front of the park, we were able to see progress on The New Revolution! The new colors really pop and are gorgeous, and it gives a great photo spot with the loop!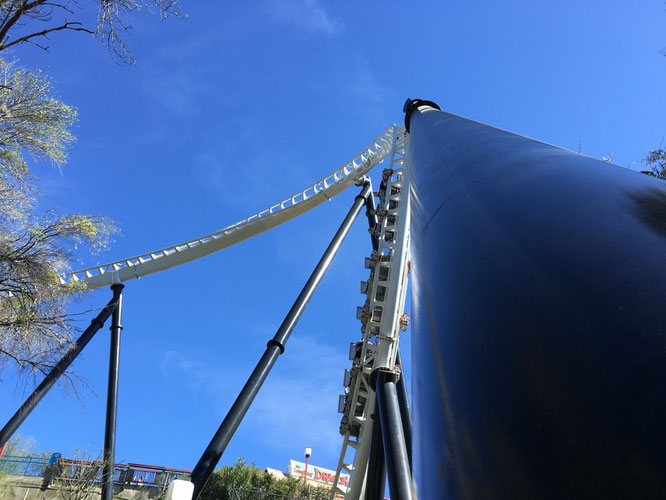 One quick lap around the park found that the Saturday crowds had kicked in, and no line was under half an hour. I was able to pick up one ride on Green Lantern through the single-rider line however, and experienced the leveling system for the car malfunction. We had to be pushed upright by an employee.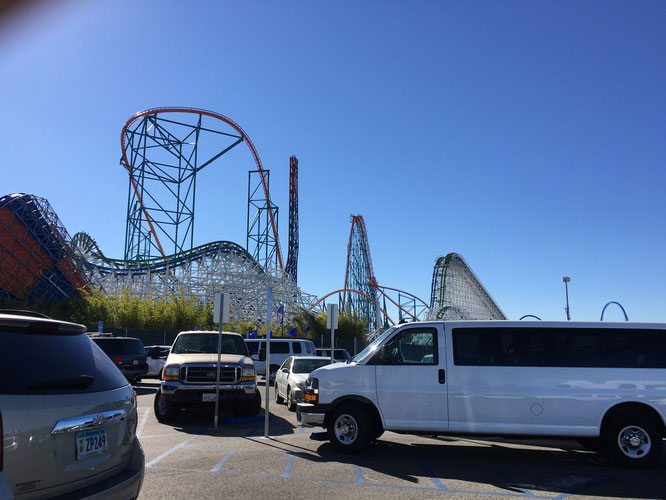 That's it for today! Be sure to check back on AmusementVerse later for more updates. Thanks for reading!