On April 2 @American_Coaster_Kings went to Knott's Berry Farm and was surprised with astronomically long lines and sketchy crowds. This was my first time to Knott's.
---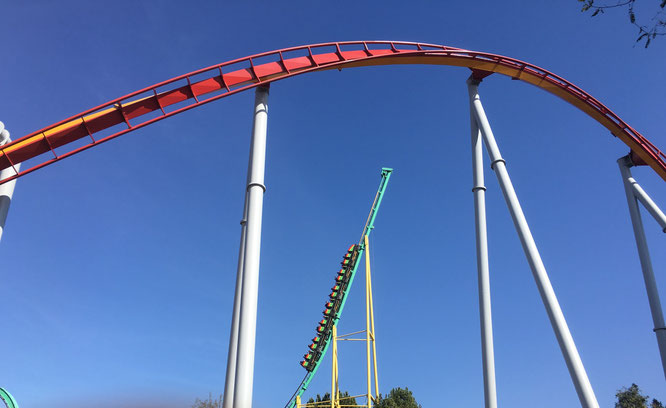 Our First Ride was Montezuma's Revenge, it was a station wait. The vertical loop was very forceful. I ended up riding it again right after.
---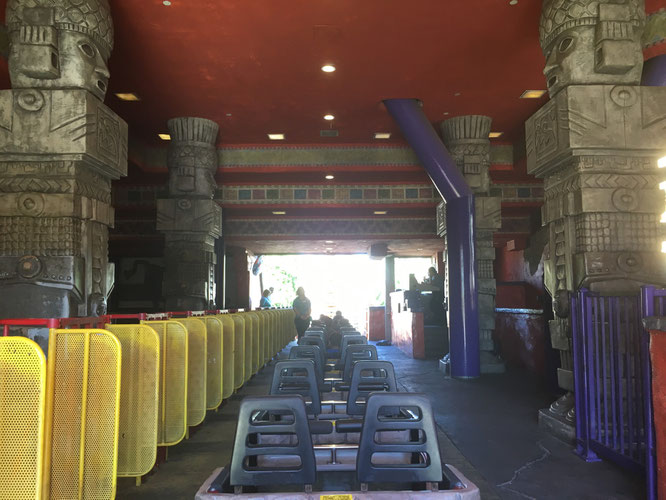 Up next was Jaguar! It was good for a family coaster. The wait was only about 5 minutes. When we hit the break run a realized it was a pretty rough ride.
---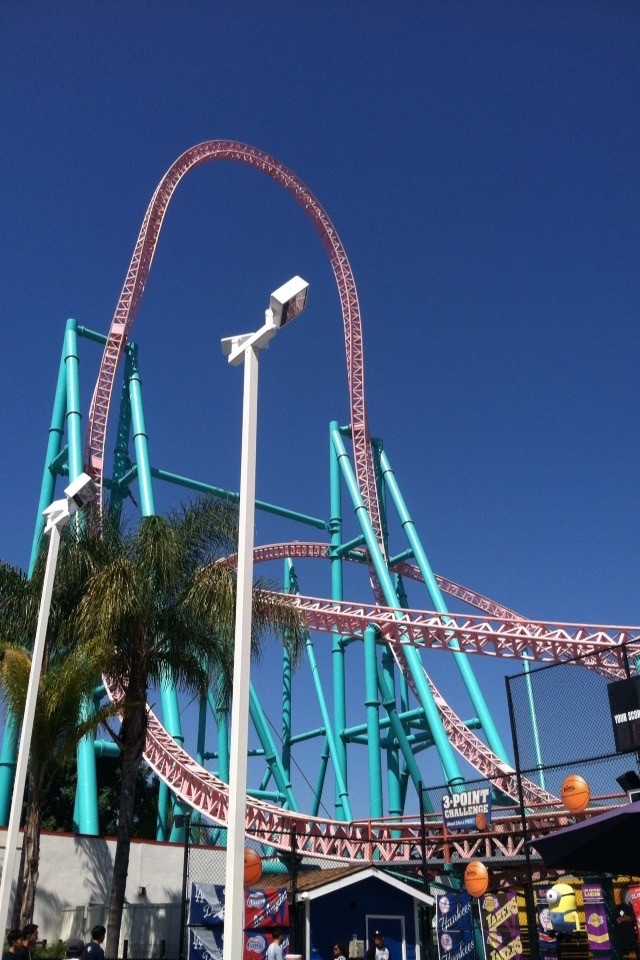 Next is my personal favorite at the park, Xcelerator! Man was this ride fast! They were running one train as usual. This kind of made me mad because of the 30 minute wait. It was worth the wait though, it places #2 on my top ten coasters.
---
After we went to our car to eat lunch. We came back into the park and started waiting for Pony Express, only one train was running. The line didn't move after 10 minutes so we decided to move on.
---
We rode Voyage To The Iron Reef next. A breakdown happened while we were in line, about 100 people left the line immediately. The breakdown was fixed 10 minutes later and we got on the ride. While we were on the ride it broke down, again. The ride itself was pretty fun, it just had a lot of breakdowns.
---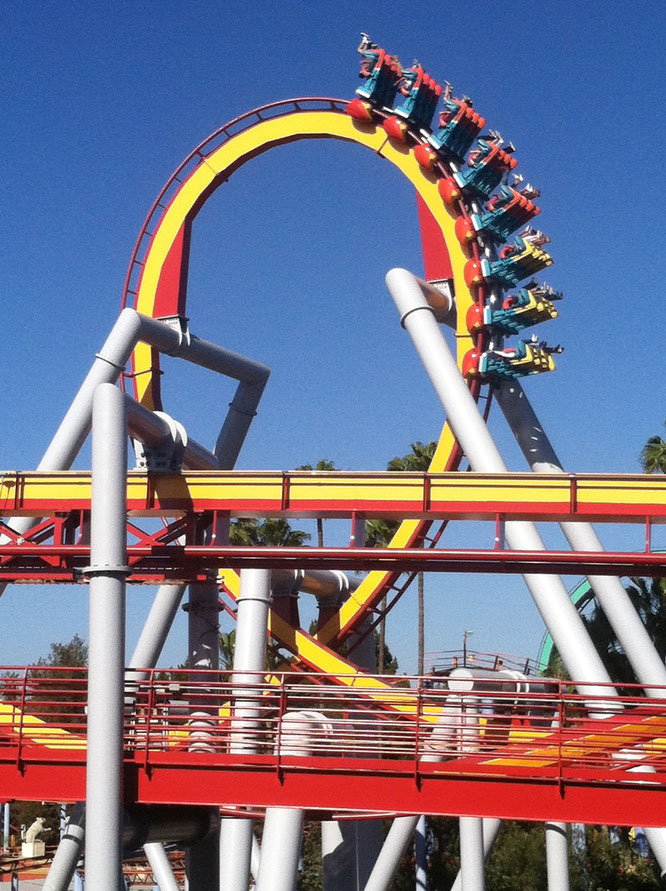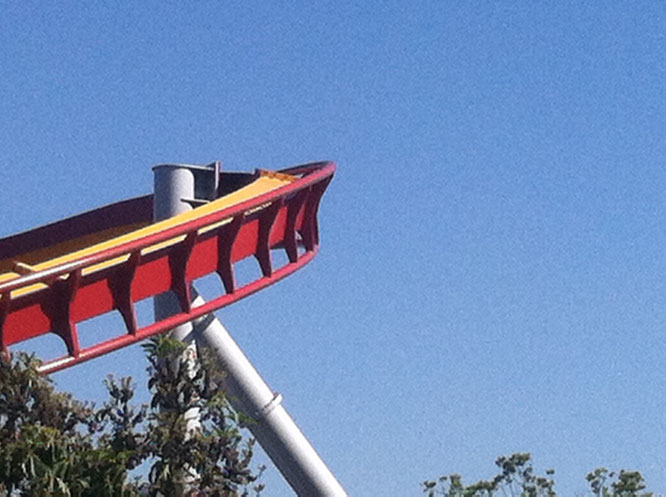 Next up was Silver Bullet. The line was 45 minutes, but we waited. I'm so thankful that Knott's was running two trains on this ride. I waited for the front row and it was an amazing experience! It ranks #2 at the park for me and #6 overall. I experienced one headbang, which was in the middle of the cobra roll. Other than that it was an amazing ride. 
---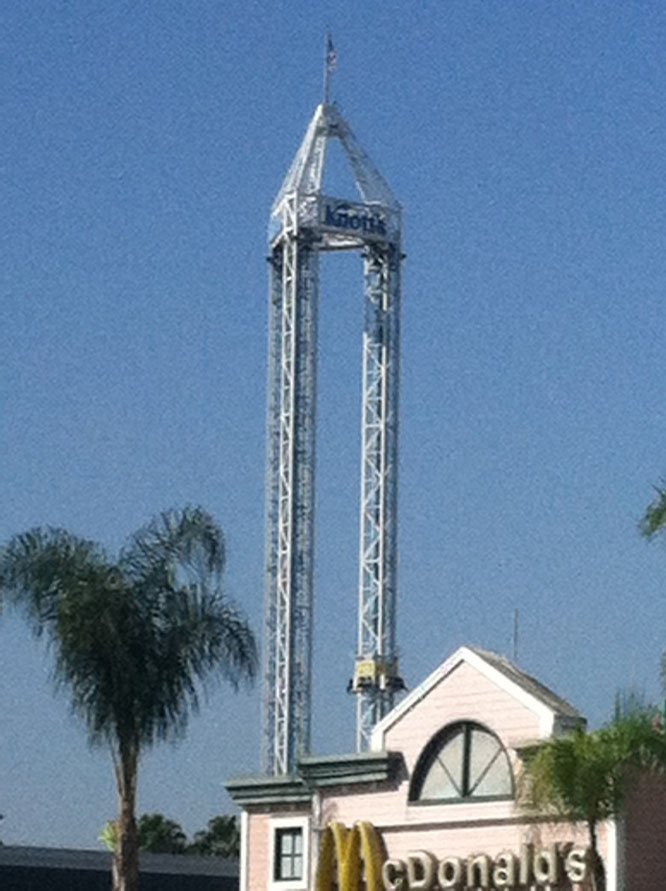 Then came Boomerang, the wait said 30 mins but it took an hour and 30 mins! My brother wanted to ride it badly so we waited. While we waited in line I saw someone with a pocket knife and made sure to stay away from him. The ride was not too bad. I thought it was going to be really rough but it wasn't. I got two headbangs during the cobra roll but that's it. The ride was a little shaky.
---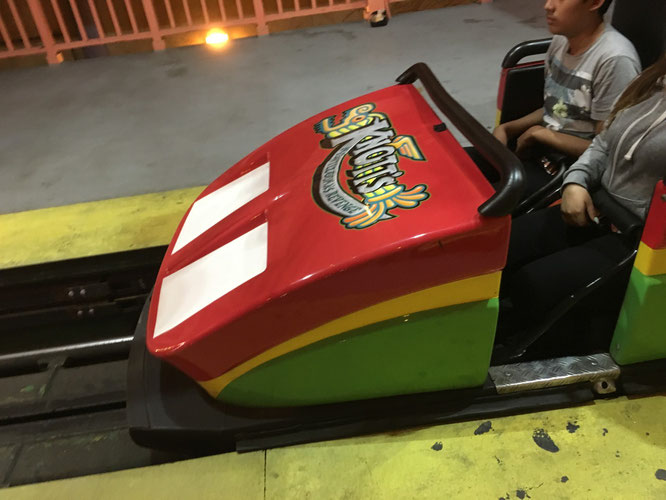 The last ride of the day was Montezuma's Revenge again. It was a 30 min wait for the front row. The ride was amazing! We rode at around 7:15 so it was dark and Montezuma's Revenge was lit up. 
---