For are 8th trip for school we went to Six Flags Discovery Kingdom! The had mild crowds and was mostly filled with other school groups. All in all it was great! Hope you enjoy!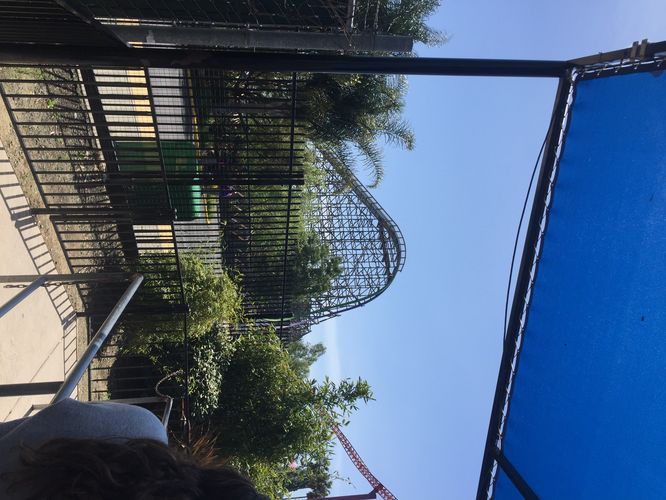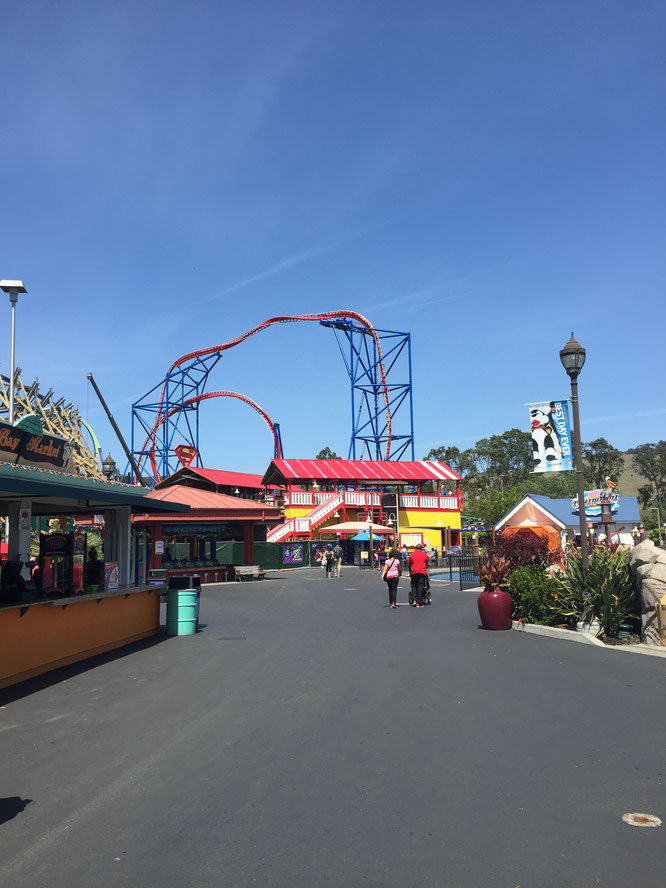 I was at the park Friday for a school trip. The park had a mild crowd with all the schools there. First I went to superman that had a 20 minute wait, not bad.
---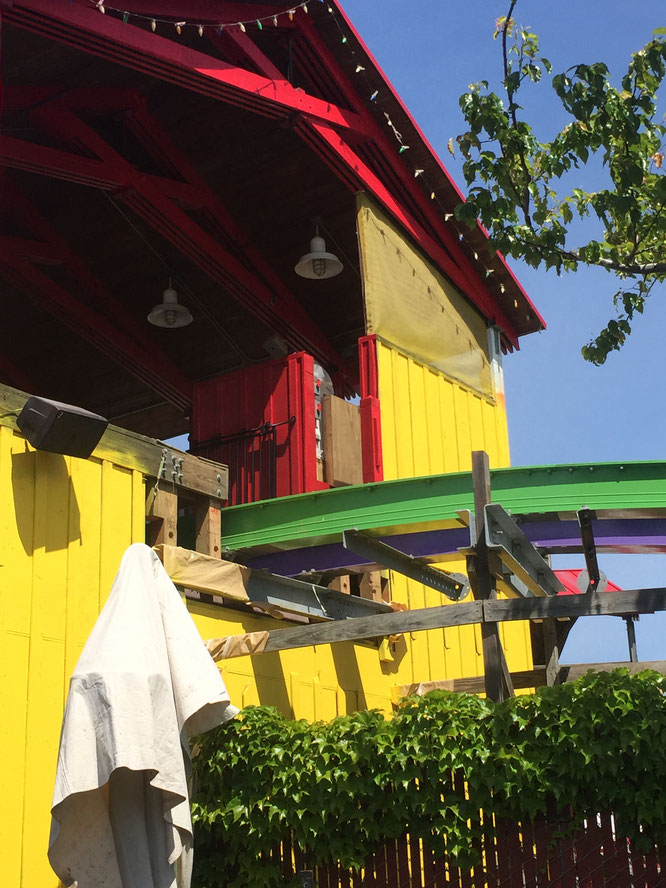 On the way you can see Jokers Station repaint going on which looks nice. It's themed to a funhouse.
---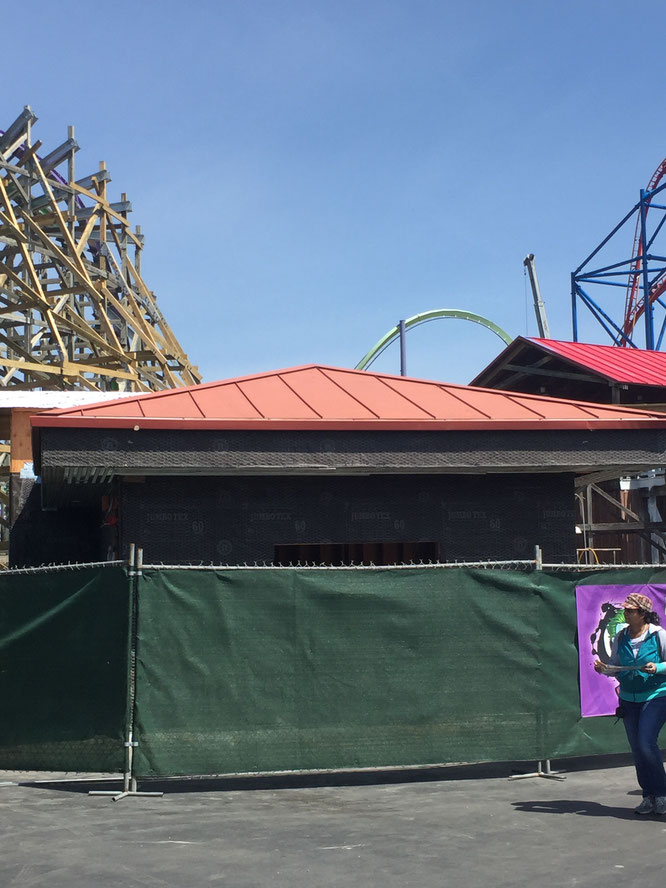 The Funhouse Shop construction is coming along nicely and the inside will look nice.
---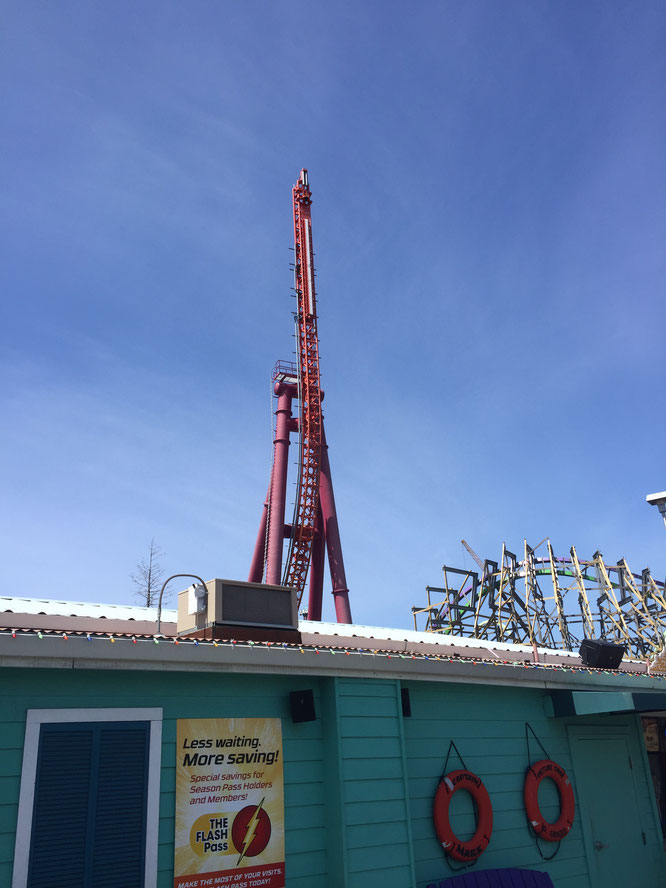 Sadly V2 was closed again due to its annual maintenance.
---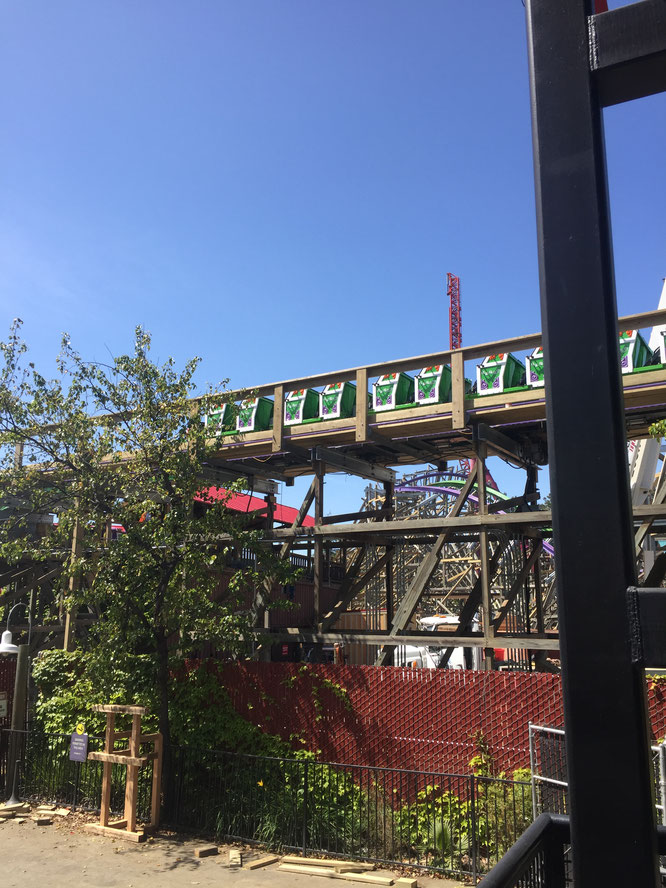 The Green train is still on the brake run, but it is confirmed that the train has moved into the transfer area and back. 
---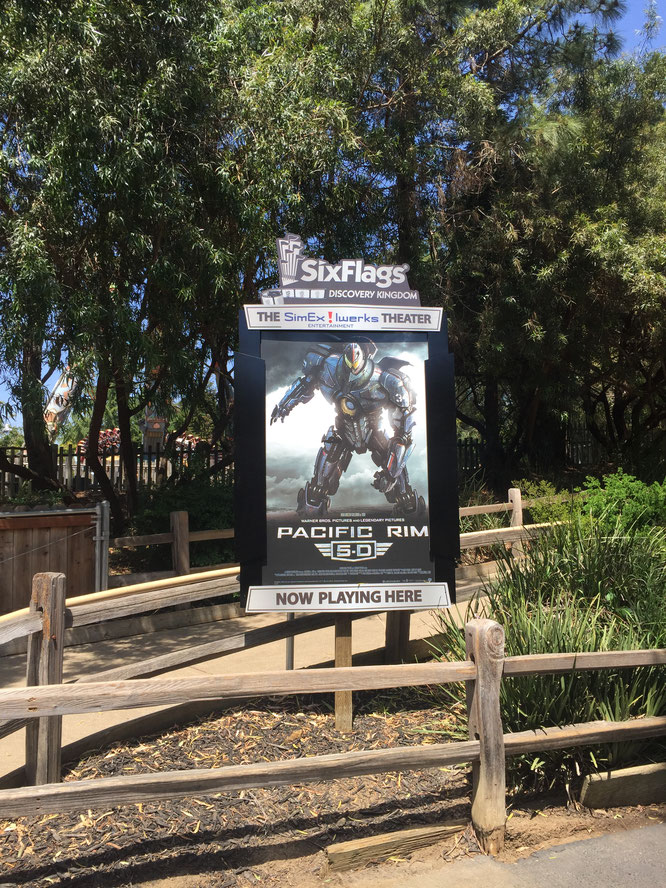 After Superman I headed over to Pacific Rim to ride it again since it's opening weekend a few months ago. Overall the ride is better then before with the touch ups added. 
---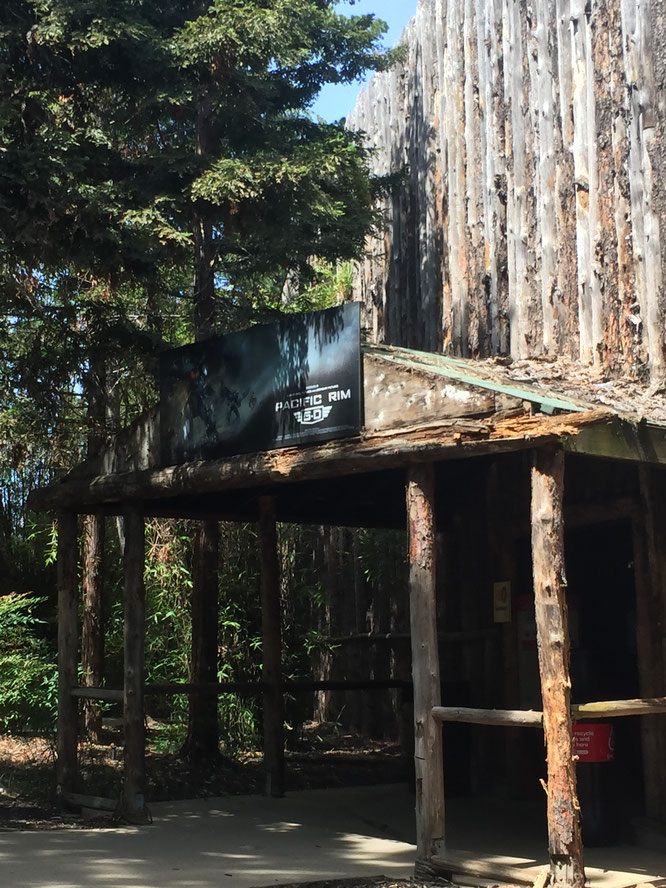 They've added a sign above the entrance to the building  now.
---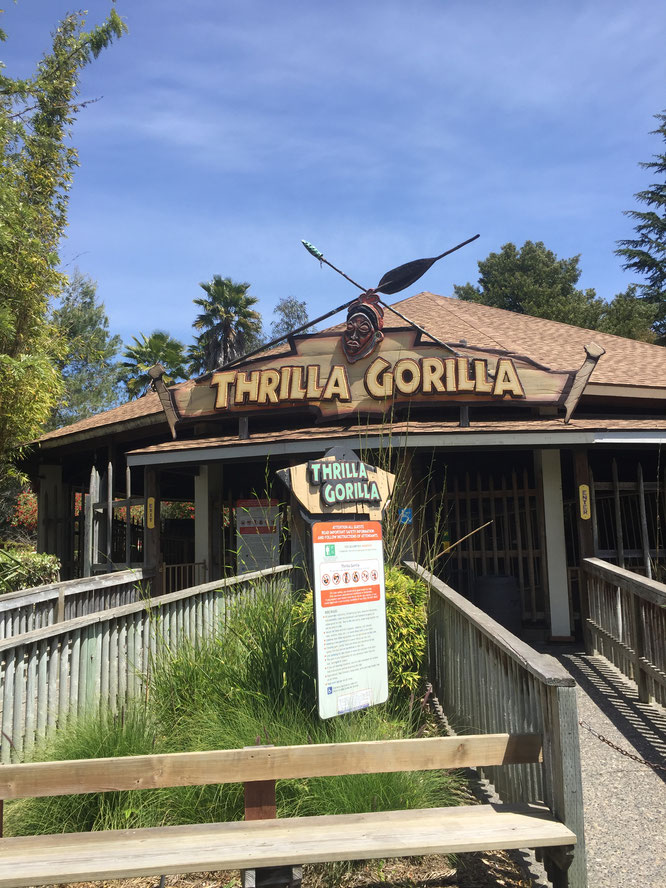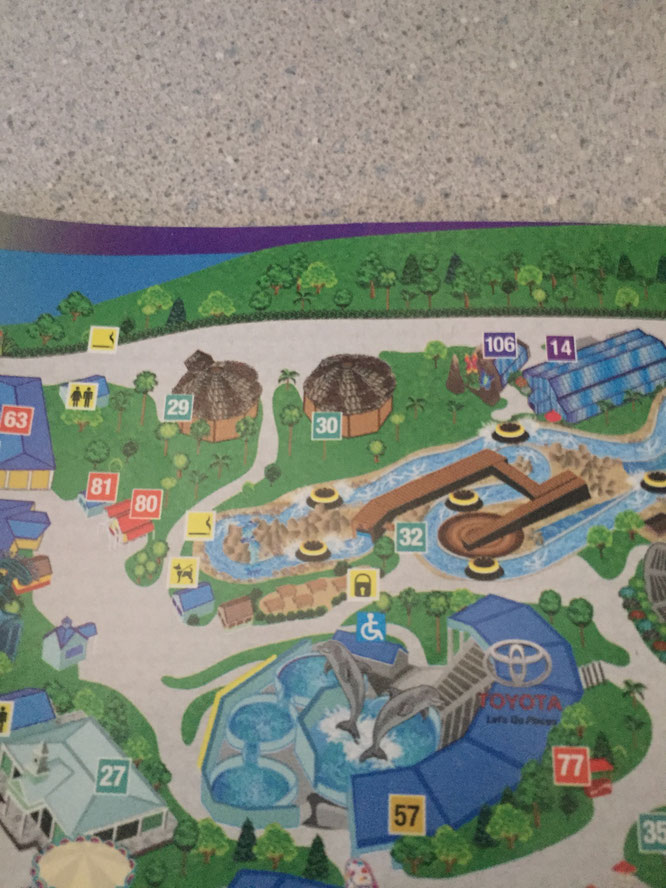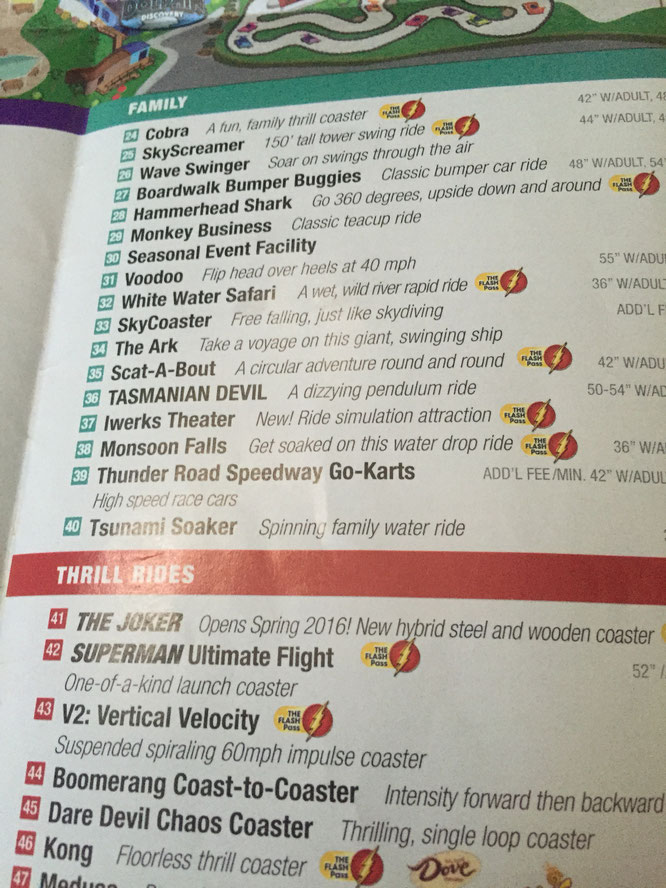 Thrilla Gorilla has been removed from the park map and the ride has been closed for awhile now.
It's being replaced by a season building but hopefully a new attraction will go in its place.
---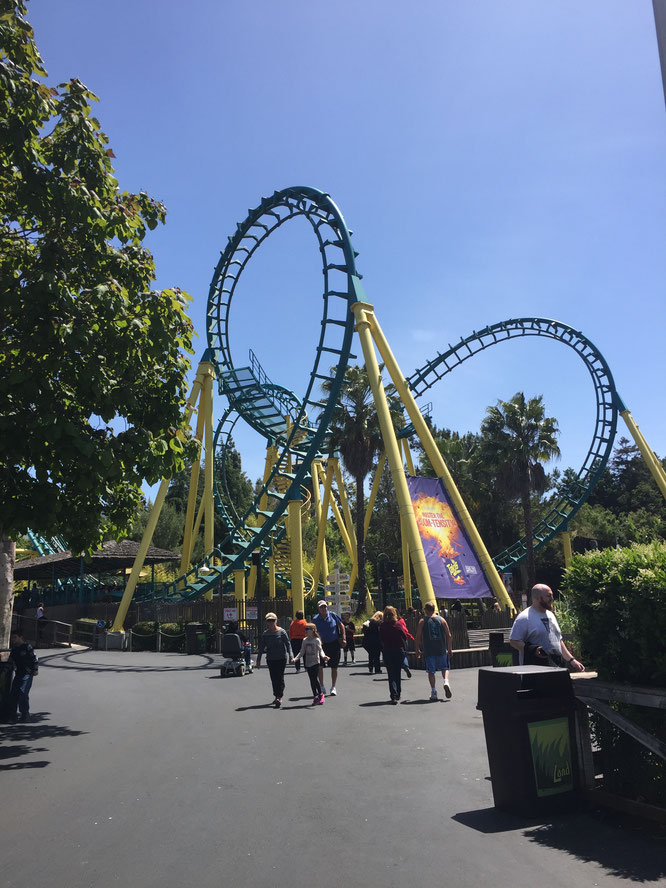 After riding VooDoo, I went over to ride Boomerang which had a 5 minute wait. Boomerang is running smoother then ever! 
---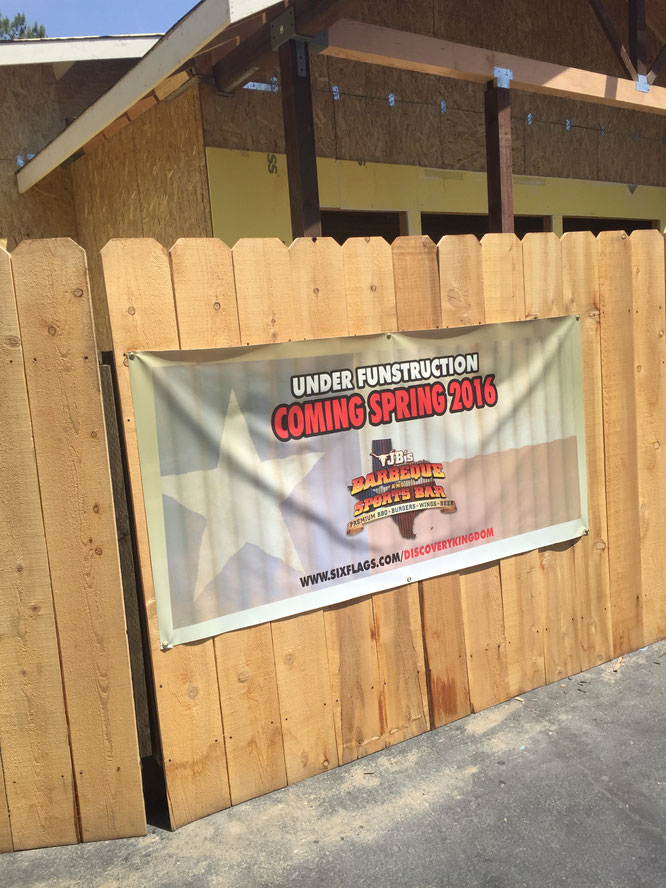 The new JB's Barbecue Sports bar is coming along nicely, and is replacing the old Cold Stone.
---
I hadn't ridden SkyScreamer in awhile and the line was 10 minutes. At first I was by myself then a few friends go in line so I rode with one of them. Even though the ride is short, it is still fun.
---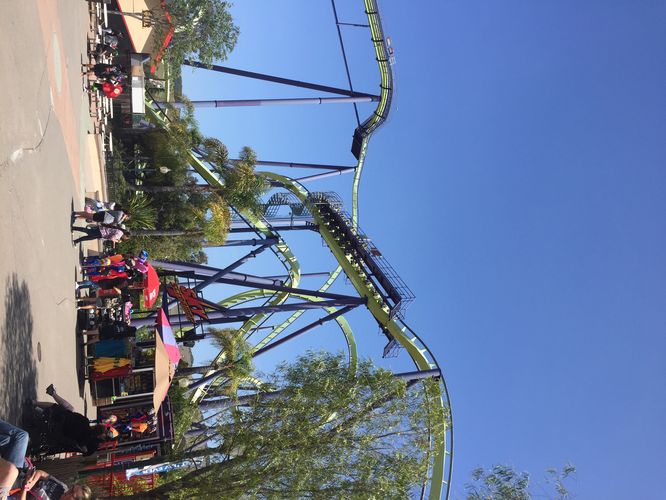 After SkyScreamer, I rode Medusa which was a 20 minute wait. For awhile they where running every other train until they cleaned the other one.
---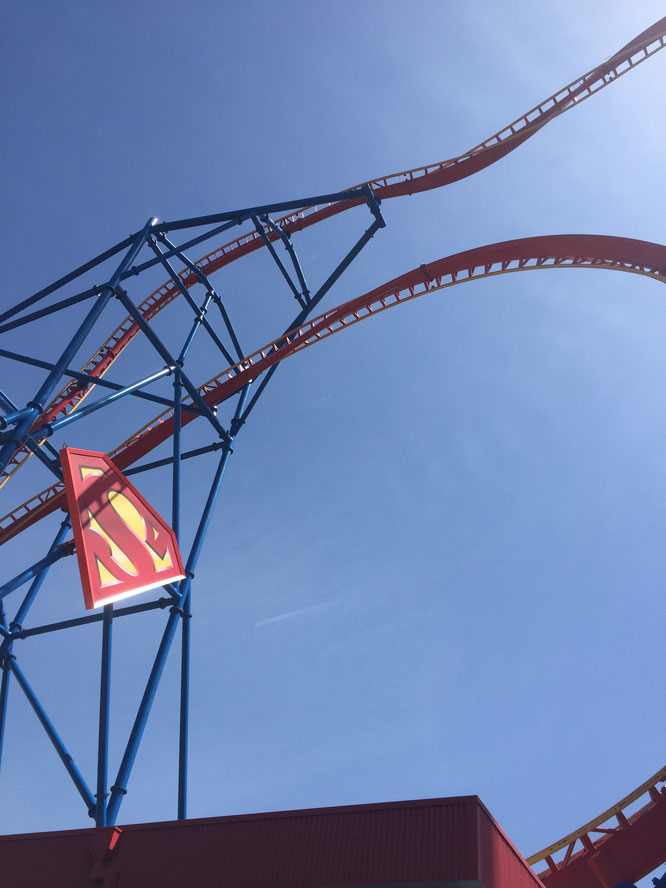 I went over to Superman which was a 15 minute wait since they had to clean up blood off the train. I rode it with the same friend and a few other friends rode in front of us. The back row is the best on Superman. After that my friend and I hung around the park but didn't ride any rides but after that we had to walk back to the buses then we left!