On September 18th, the LA County Fair was in town, so I decided to take a trip down to experience something rather famed in our community, with supposedly some of the best fair rides around. Read the full trip report here!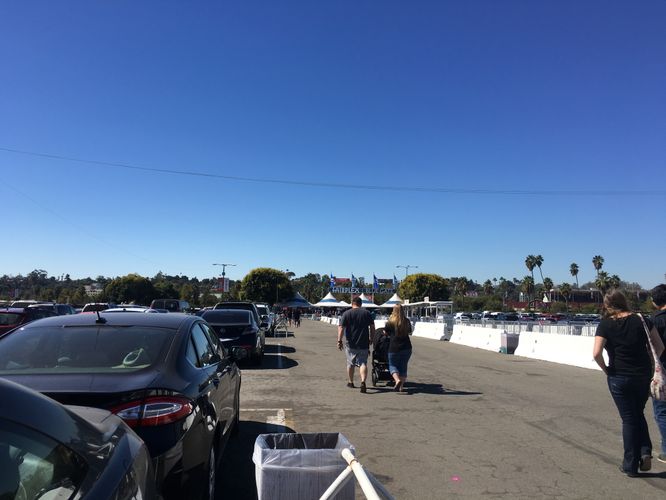 On my way to the LA County Fair! This was the first time I had been to a fair/carnival, so I was excited to see what it would be like!
---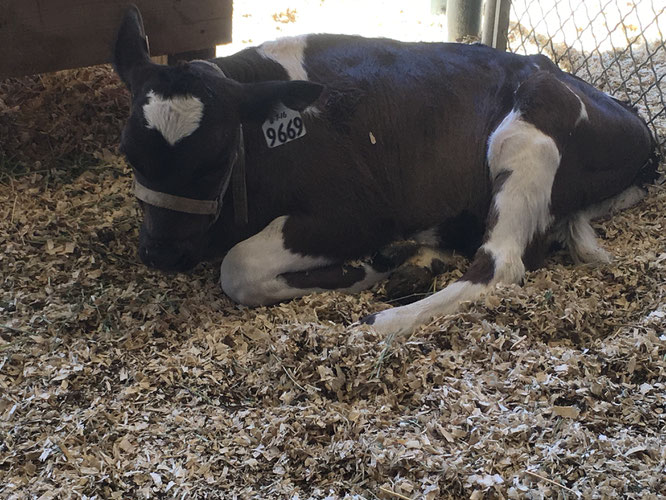 The first attraction we decided to go to was the "Farm" part of the fair. This is where various LA County farms bring in their animals to show them off and show how the farm industry works.
---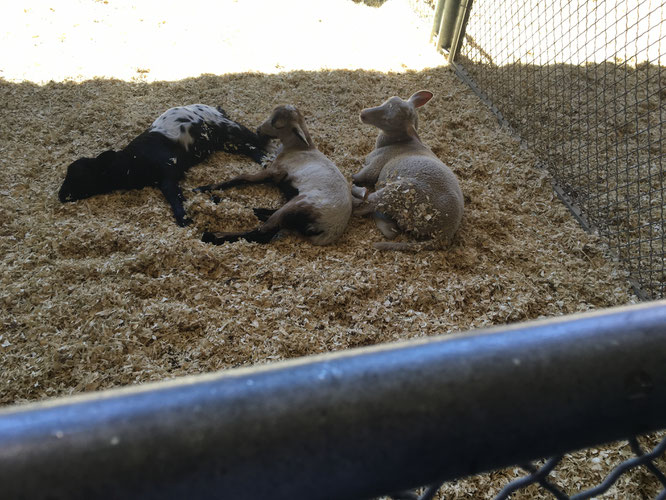 There was everything from baby goats to full-grown cows!
---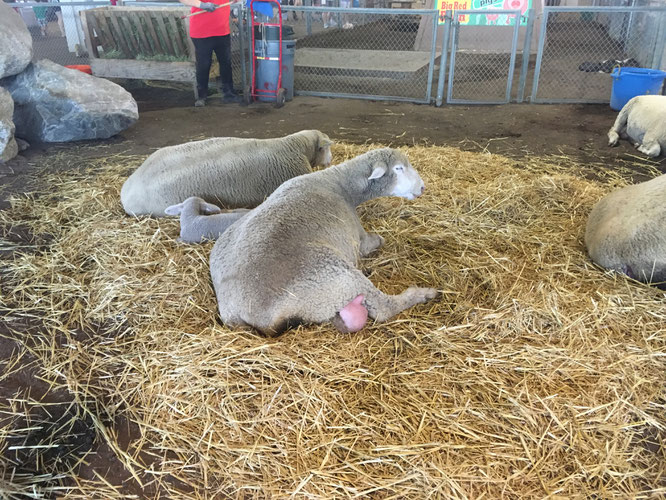 The setups for the animals were very clean, with a staff member attending each enclosure and cleaning it regularly.
---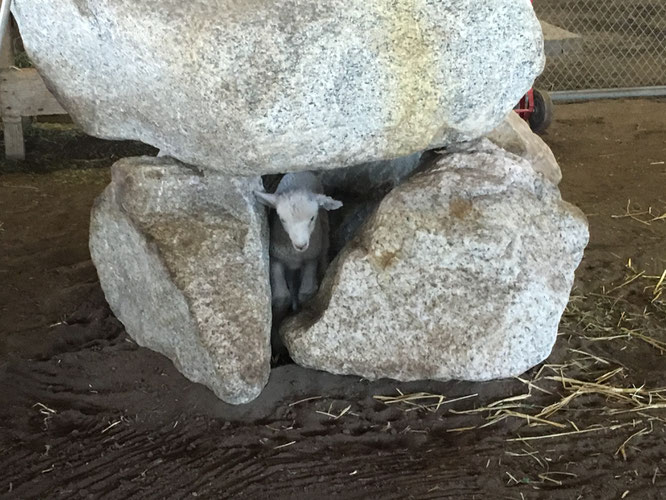 This baby goat was the highlight of the Farm portion of the fair.
---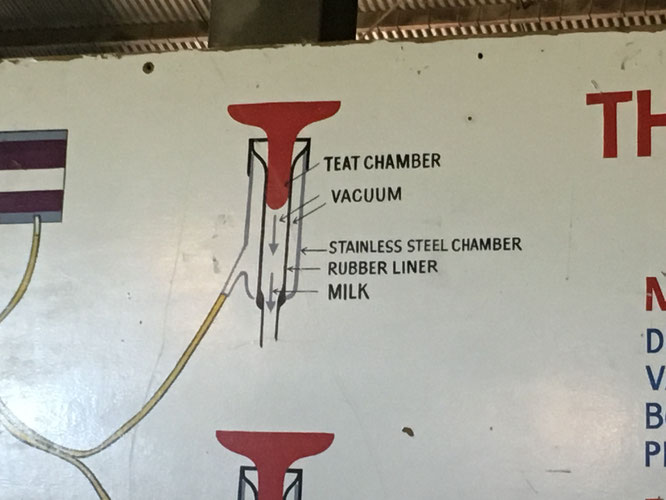 There was a full walkthrough of the milking process, with details on everything from cow breeds to the history of milking machines. They had several demonstrations throughout the day, and even had a miniature bottling facility!
---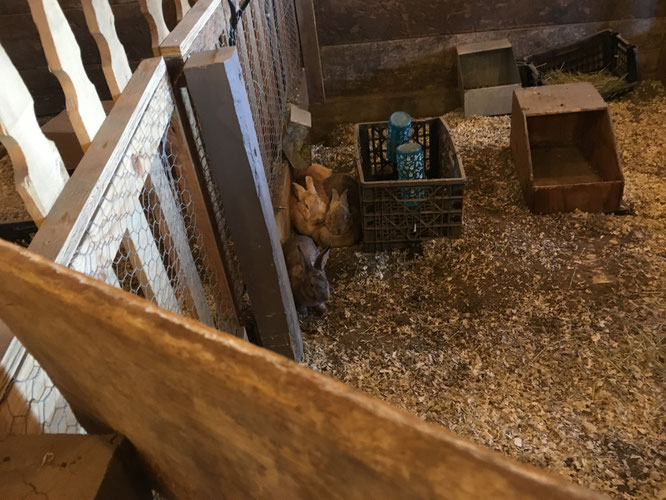 Getting towards the back of the Farm area, we stumbled upon some cute rabbits heaped together.
---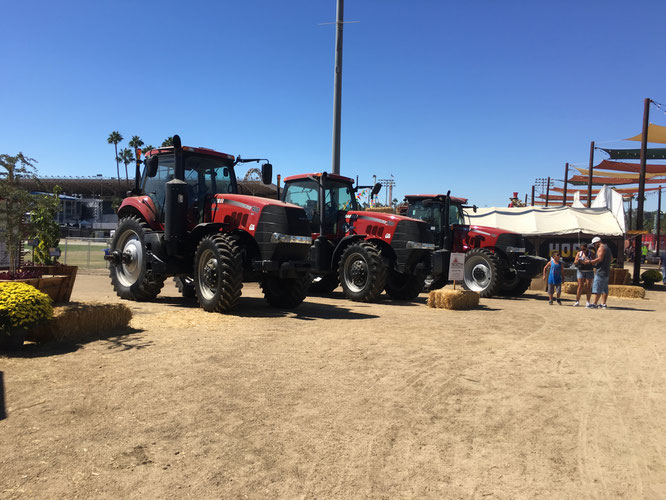 Moving on from the farm, there was a setup of equipment being advertised for sale.
---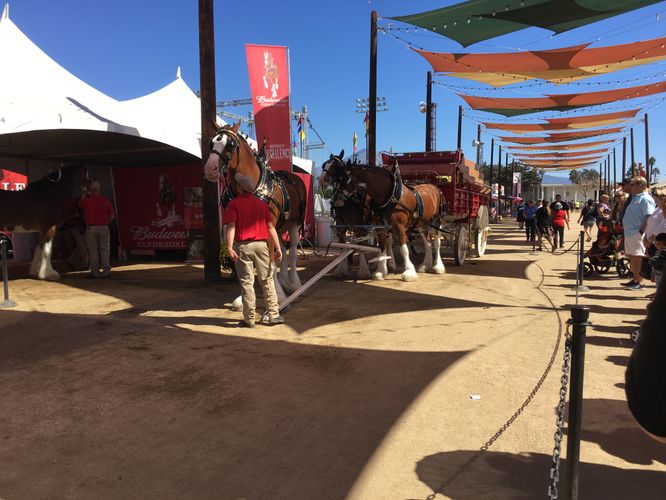 A trip to the fair isn't complete without seeing the Budweiser Clydesdales!
---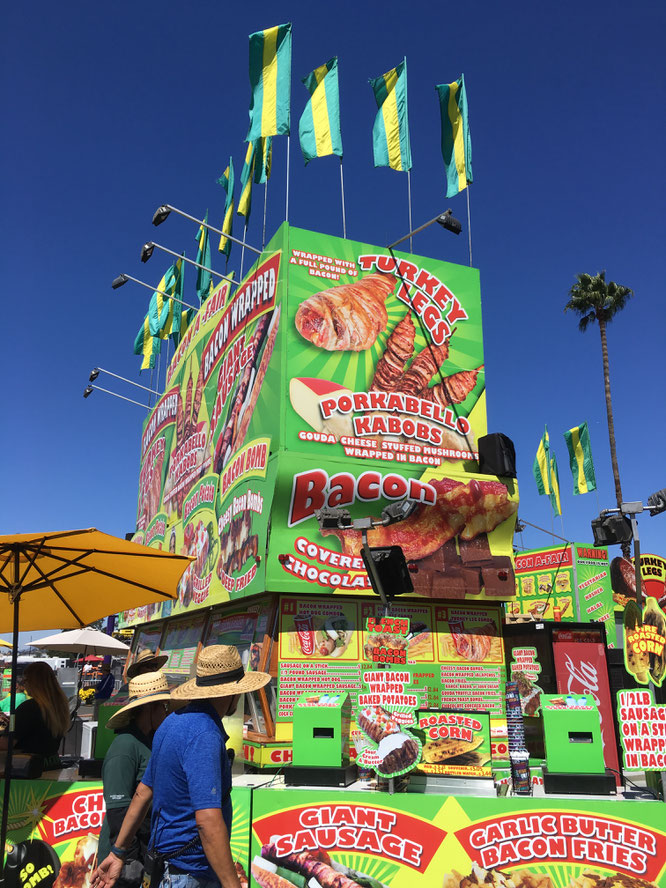 Mushrooms stuffed with cheese then wrapped with bacon then put on a kebab. This is why I love fairs. Also turkey wrapped with a pound of bacon. 
---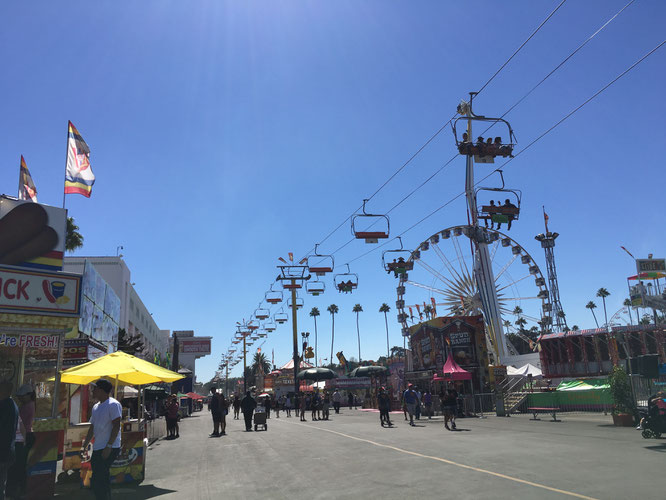 They had a large chairlift that stretched the length of the rides section.
---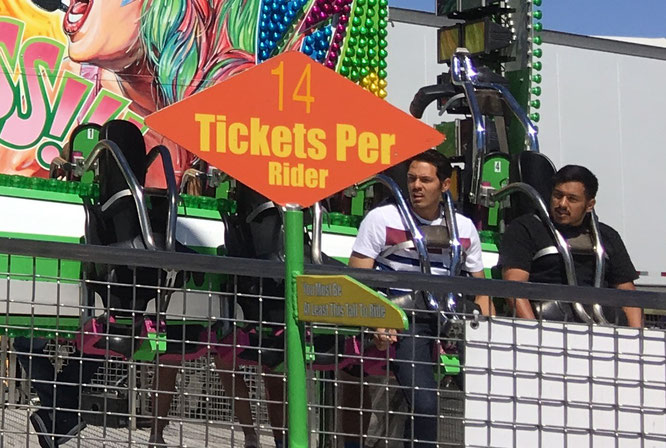 First off, tickets. The base price was 20 tickets for 20 bucks, but we opted to go for the unlimited rides wristband because the rides costed upwards of $10 per person.
---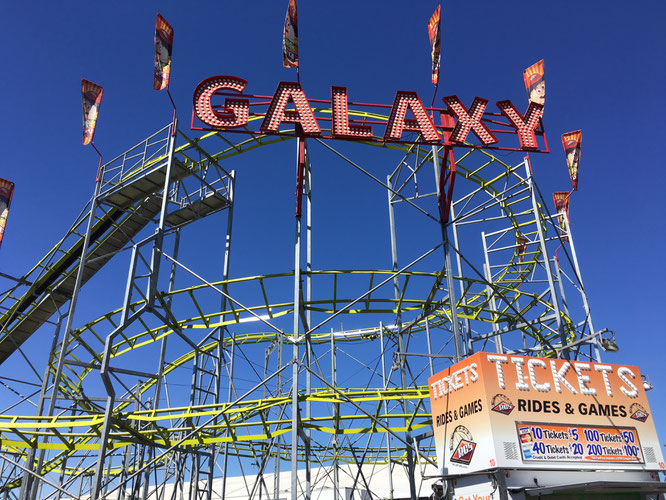 The first ride was Galaxy, a lightly space-themed Galaxi model.
---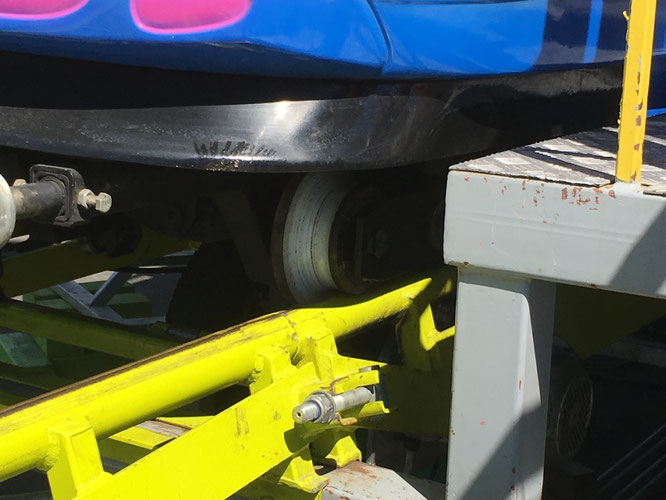 Wheels seem fresh and well maintained.
---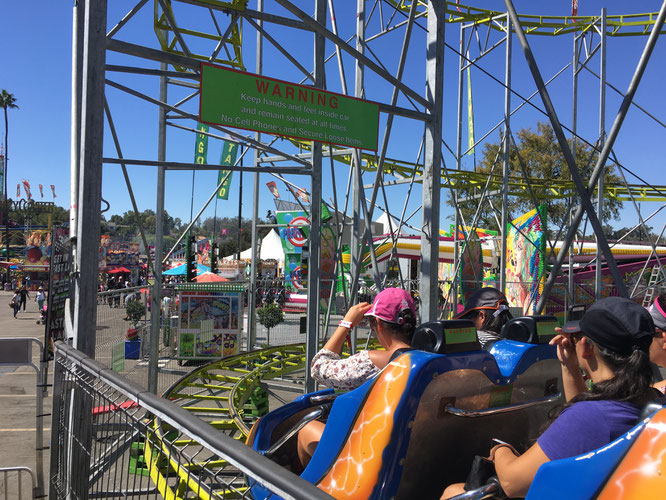 Despite being a little bit jerky, Galaxy was fun and surprisingly smooth! A fun ride, and a great first rollercoaster.
---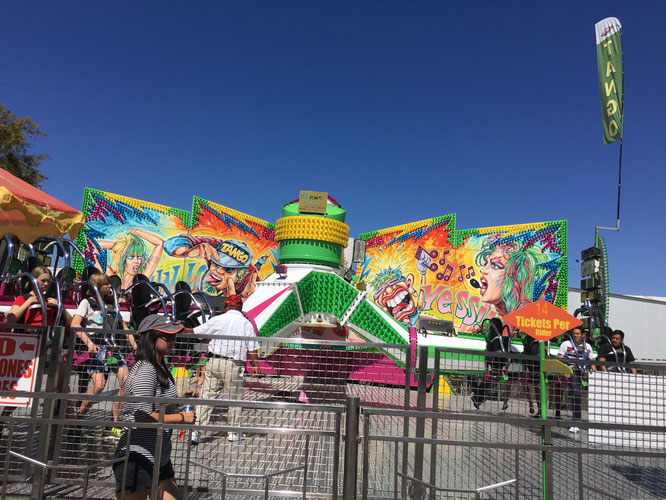 There were tons of flat rides scattered around this place, including this KMG Tango.
---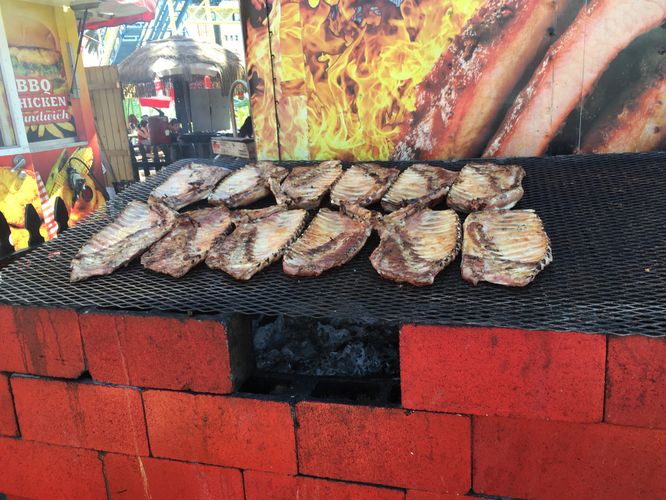 ---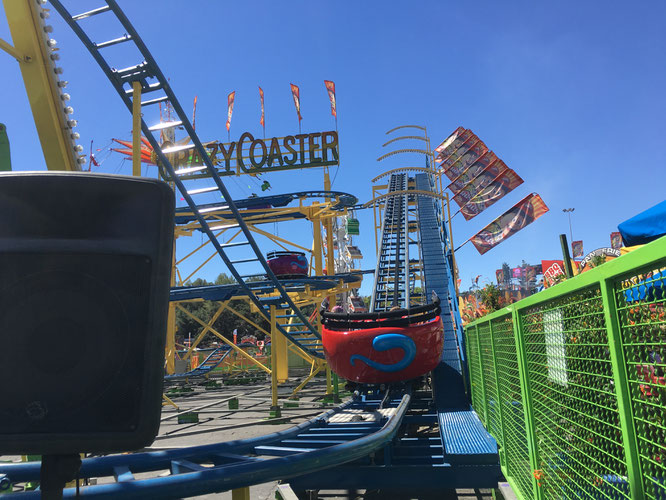 They had a Zamperla Spinning Wild Mouse, which was fun, but was squeaking very loudly around the corners. The spinning element of the rides is fun, and puts a good twist on a fairly average ride.
---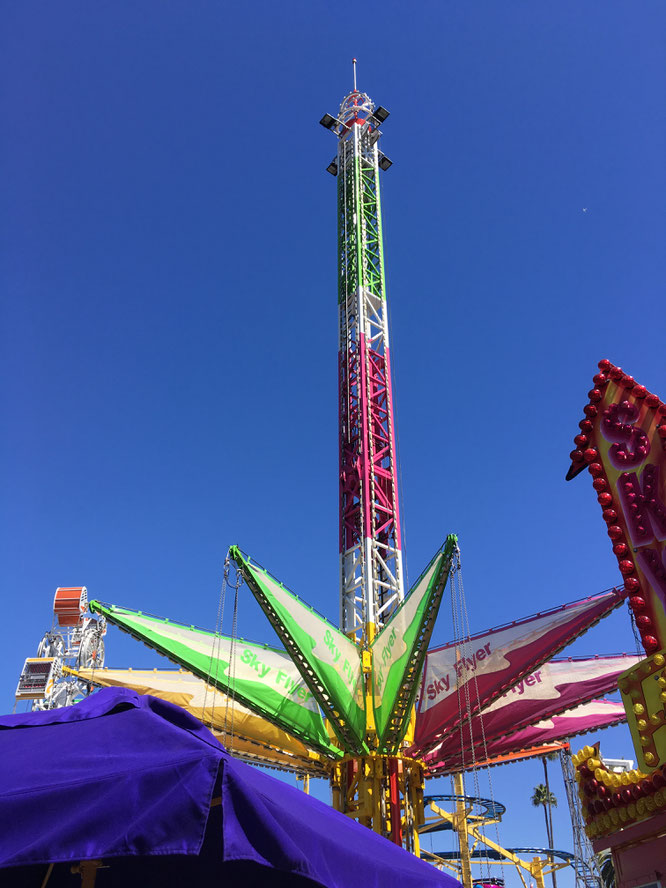 They were operating a small knockoff Starflyer, but instead of the vehicle rotating around the tower, the whole tower spun with the vehicle at a static location.
---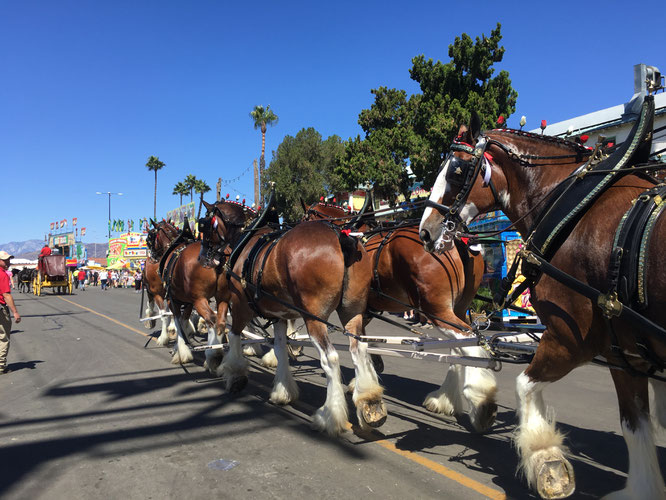 A small parade went by, including the Budweiser horses and some other lower-end floats.
---

They had a very fun KMG G-Force running a short cycle, but they had a full speaker setup blasting EDM throughout the whole ride, really heightening the experience. (Photo credit to RCS Fairs)
---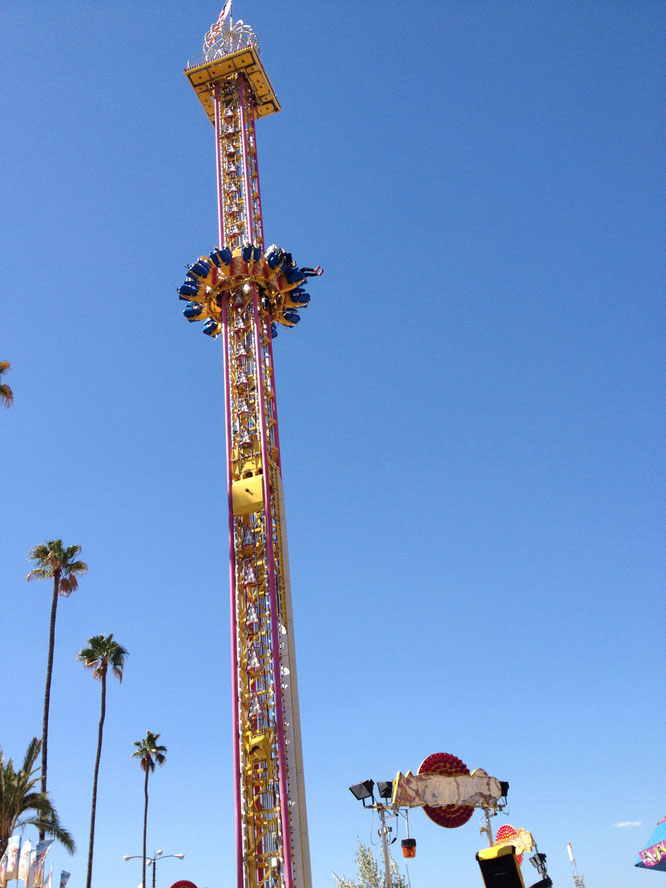 They also had a 120' drop tower called Mega Drop that was honestly quite disappointing. Very little air for how low the brakes were.
---

A small log flume called Wild River was a great way to cool off from the intense LA sun. (Photo credit to RCS Fairs)
---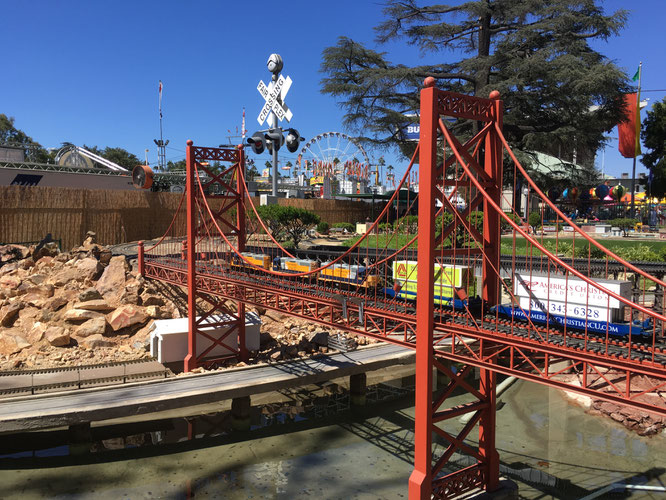 A stop that you always have to make while visiting the fair is the Fairplex Garden Railroad. This nonprofit organization runs a G scale railroad with over 10,000 feet of operating track, as well as a small lake, a mining town, an oil refinery, and several scenes based on California history.
---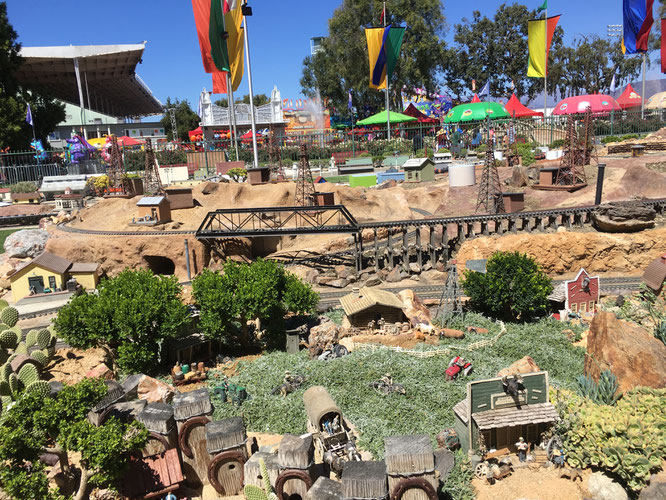 They do have quite the setup, with several turf lawns and benches to sit and watch the trains.
Thanks for reading my LA County Fair trip report! All photos can be used with permission to AmusementVerse. Be sure to share this trip report on Facebook, Twitter, and Google Plus.