I, American Coaster Kings went to Six Flags Magic Mountain on September 30, 2016 for Fright Fest 2016. The whole event was great, it was really fun and can be scary at times! Read the full report here.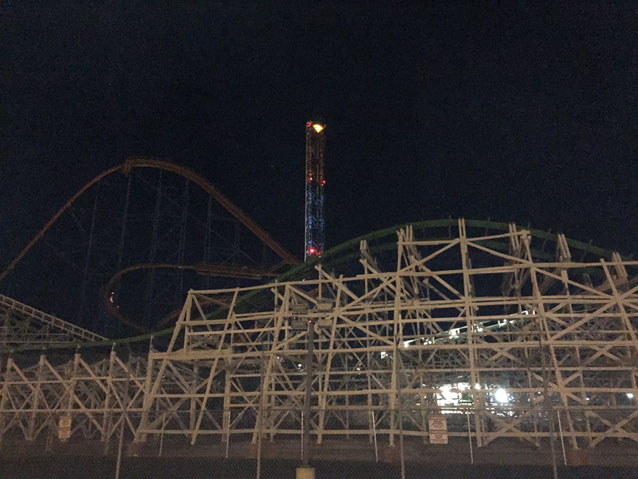 The First ride I went on was Lex Luthor: Drop of Doom. I had a blast! This ride always gets the adrenaline pumping and Drop of Doom still scares me.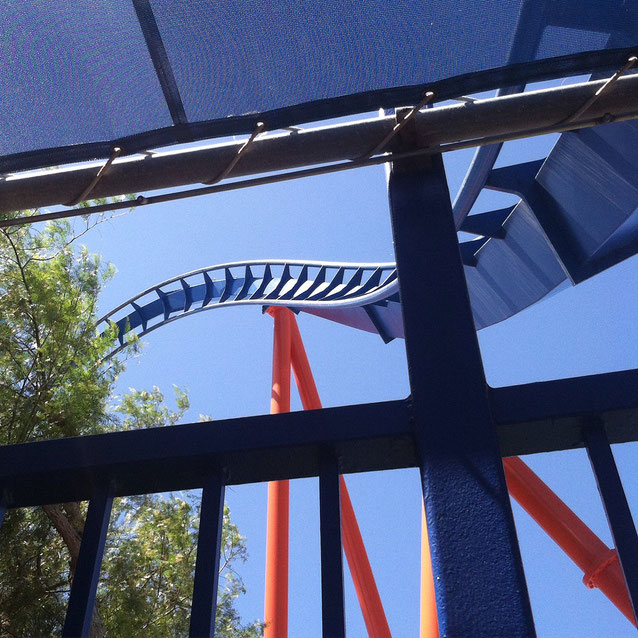 Next, I rode Scream! It was running very smoothly, I was able to put my hands up without the headbanging that can be common on it..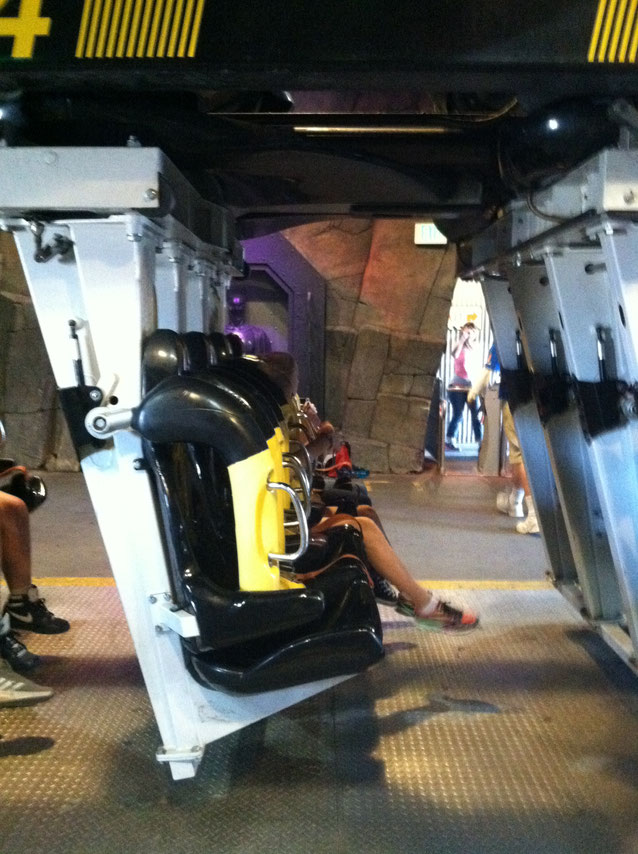 After that, I rode Batman: The Ride. Batman as always was a very intense ride. I don't know why, but this ride felt even more intense than it usually is. So far this has been the most intense ride experience for me thus far.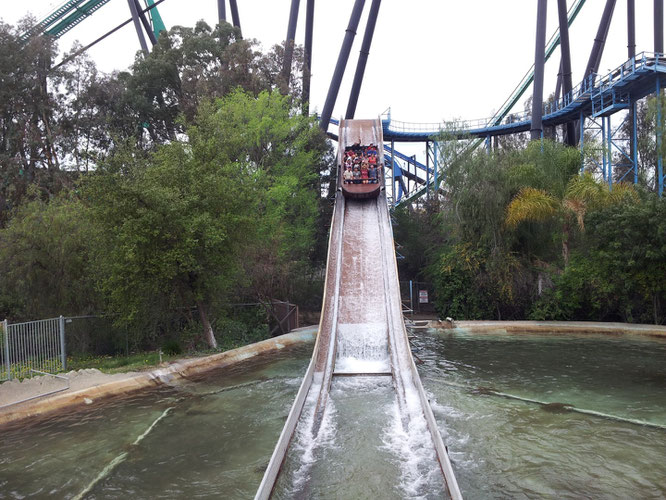 The fourth ride of the day was Tidal Wave! I got soaked! This was surprising because I rarely get wet on Tidal Wave. (Photo credit to California Coaster Kings)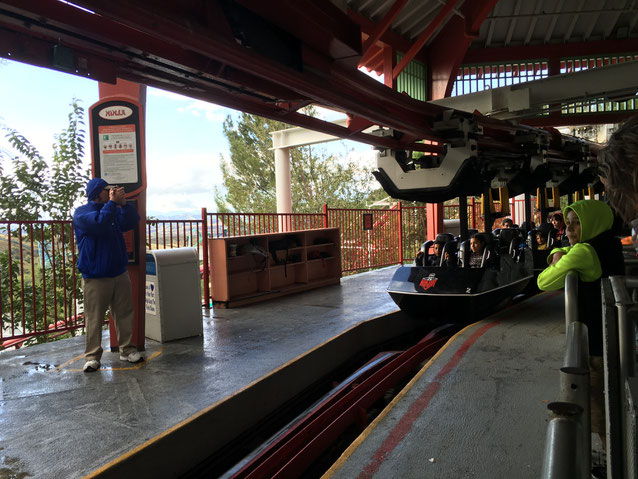 Next up was Ninja, I hadn't been on Ninja since April so it was nice to ride it again. Ninja was a bit rough, but it was still  fun.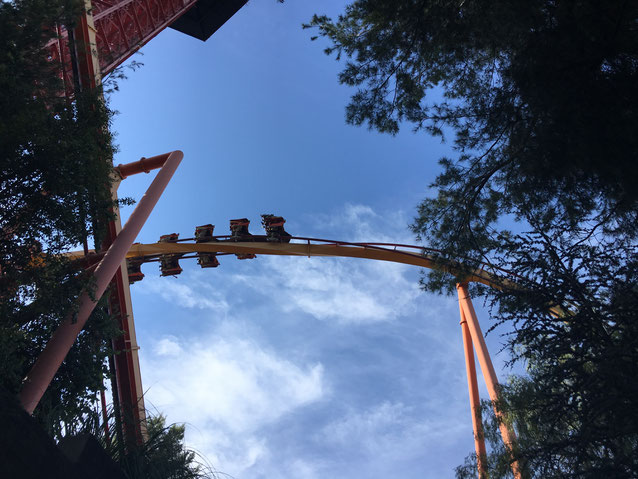 After, I rode Tatsu which I also haven't ridden since April. Tatsu had a surprisingly short line for being a crowded day.  Tatsu was very forceful yesterday, especially on the pretzel loop.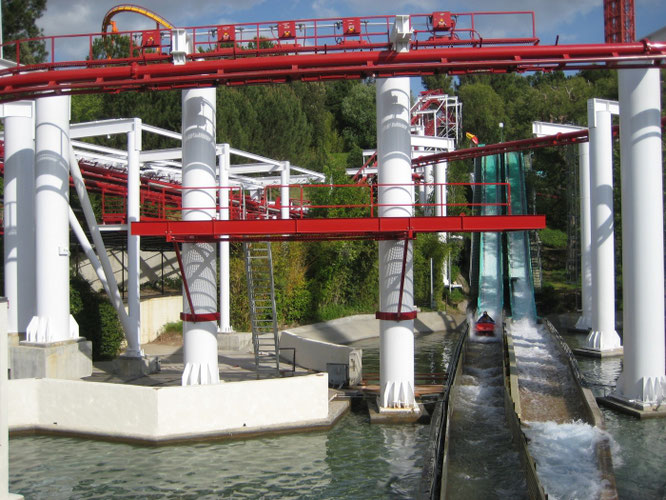 The sixth ride of the day was Jet Stream. It was very fun and I got a little wet, as per the usual on these types of rides. (Photo credit to California Coaster Kings)
The final ride of the day was Goldrusher. Despite being a little bit jerky and rough, this ride is still a lot of fun for being the oldest ride in the park.
After riding Goldrusher, Fright Fest had started and the demons, zombies, and creeps were out walking around. I didn't see any of the scare actors until Goliath. I saw a demon devil holding an axe. Then I walked through the scare zone near the Golden Bear Theater. I saw three bloody faced people, two girls and one boy. Then by the main entrance stilt walker demons walked around and chased people.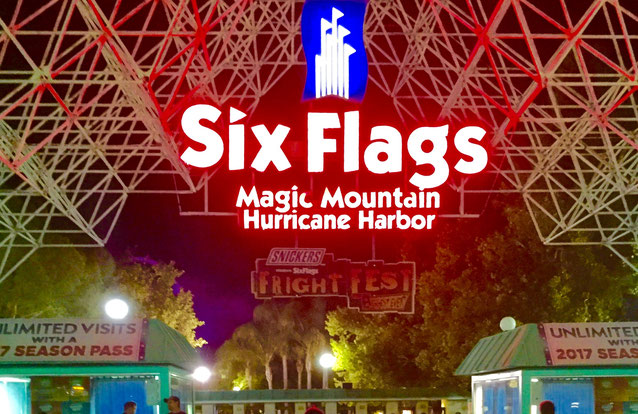 This concludes my Trip Report! Make sure to comeback for the latest trip reports and news on AmusementVerse!