It is all but confirmed that Mean Streak will be modified by the Idaho manufacturing firm Rocky Mountain Construction for the 2018 season at Cedar Point. According to several sources and photos, steel ledgers and rusty red track as used on hybrid coasters such as Twisted Colossus, Iron Rattler, and Wicked Cyclone have arrived on site accompanied by a crane with the company name and logo. See more construction photos here!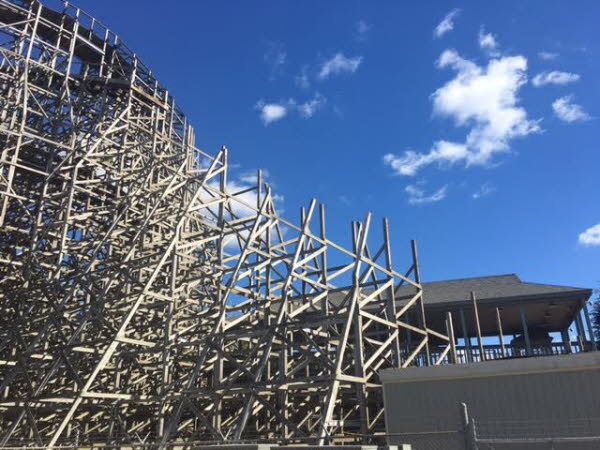 The lift is being deconstructed from bottom up, hinting  at a steeper lift hill than before and a pre-lift section.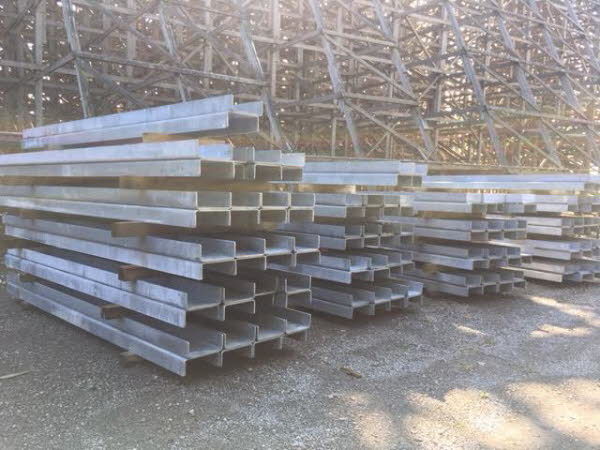 Steel ledgers to mount the I-Box style rail on have arrived.
Since the first photos were taken, RMC crews have begun constructing the ledgers. (Photo credit to CP Rundown)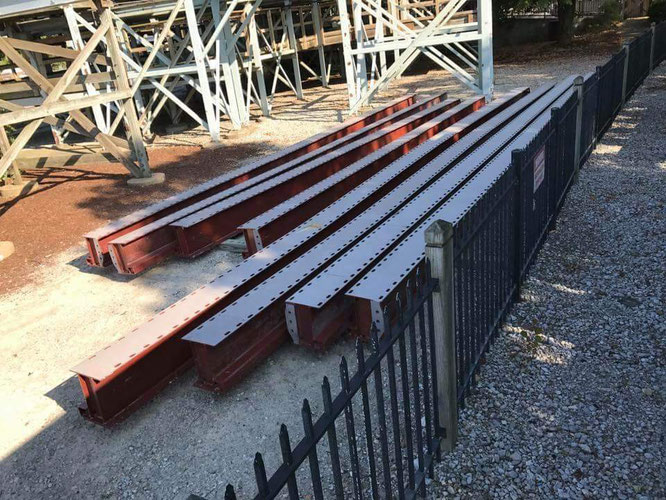 RMC I-Box style track has arrived on site in a reddish-brown color, unlike the bright neon colors of past RMC coasters.
That's all for this construction update for Mean Streak! Check back later for more photos and video of the construction work.