Today I'm going to be talking about a theme park rumor. This rumor is about a B&M Dive Coaster coming to Six Flags Magic Mountain for the 2018 season. For those of you who don't know what B&M stands for, it stands for Bolliger and Mabillard. B&M is a rollercoaster manufacturing company that makes rides including, Dive Coasters, Hyper Coasters, Wing Coasters, Flying Coasters, Inverted Coasters, Sit-Down Coasters, and Stand-Up Coasters.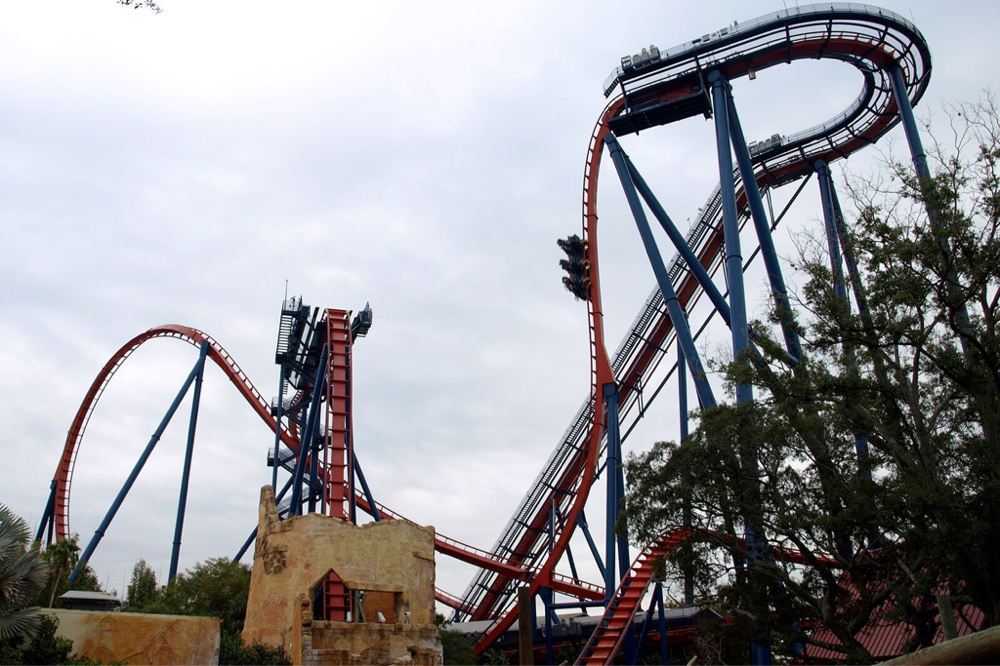 Six Flags Magic Mountain stated that they were going to be watching the success of Valravn at Cedar Point, another B&M Dive Coaster. This rollercoaster would most likely break records for being the tallest, longest, and fastest Dive Coaster. 
The location of this Dive Coaster would probably be in the spot of Viper, or by Apocalypse. Viper is rumored to be removed in the middle of the 2017 season. If Viper is removed and the Dive Coaster replaces Viper, Magic Mountain will have the same amount of rollercoasters. If the new ride is located near Apocalypse it'll be Magic Mountain's 20th rollercoaster, which could be marketed heavily
I really hope this addition will come to Magic Mountain in 2018. I hope you enjoyed this report!