I, American Coaster Kings just recently visited Six Flags Magic Mountain. Holiday in the park was fun and put me in the holiday spirit. But the long lines made me leave the park.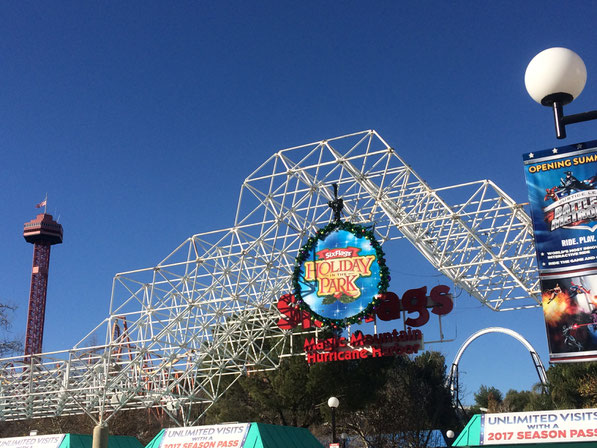 Upon Arrival I thought it probably would be a normal day of lines. But I thought wrong.
The first ride I rode was Twisted Colossus. I rode in the back row and it was very fun and exciting. The whole experience was airtime packed! The line was a walk-on.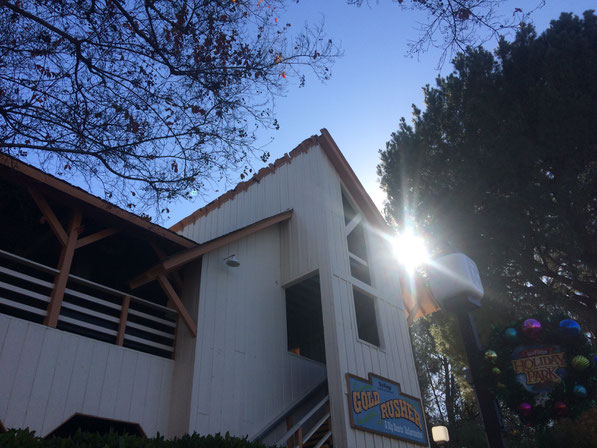 It was time for Gold Rusher in the front row! There was no one in the station except a few employees. I was the only onion the train excluding my cousin.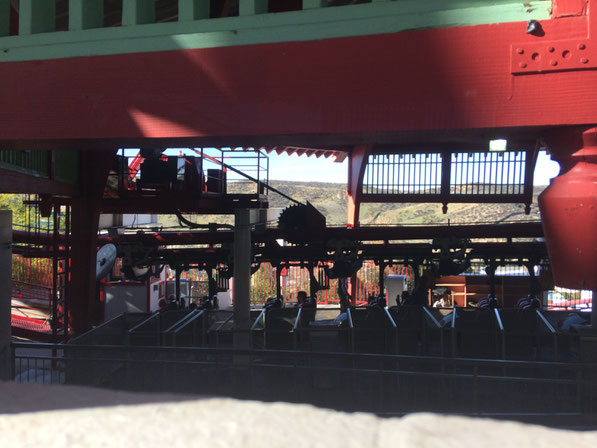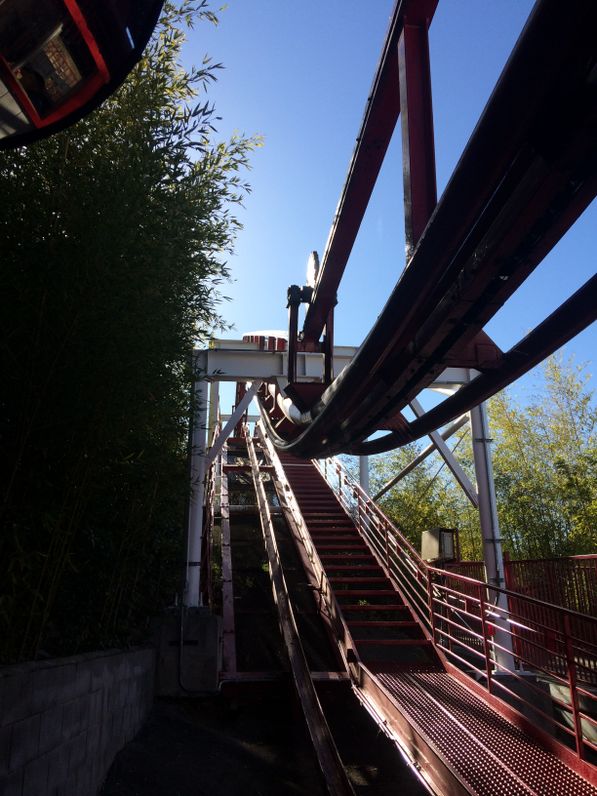 The next ride was Ninja: A little bit more jerky than usual but as all rollercoasters are a fun experience.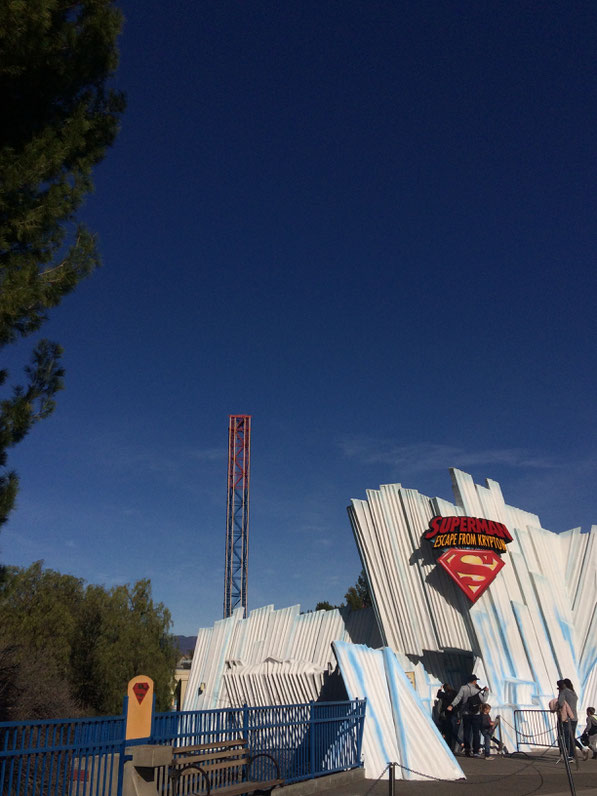 A quick walk from Ninja brought me to Superman.  I rode it twice. The launch was exhilarating and fast. The hang time at the top of the spike was amazing.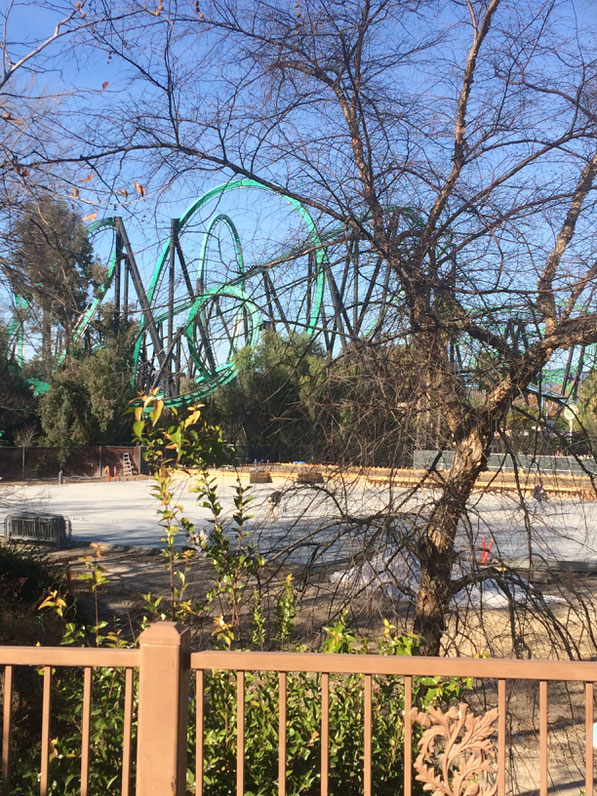 I snapped a quick photo while heading to Riddler's Revenge of the Justice League Construction. It appears that the foundation has been laid. I would expect the start of the exterior to be built by February.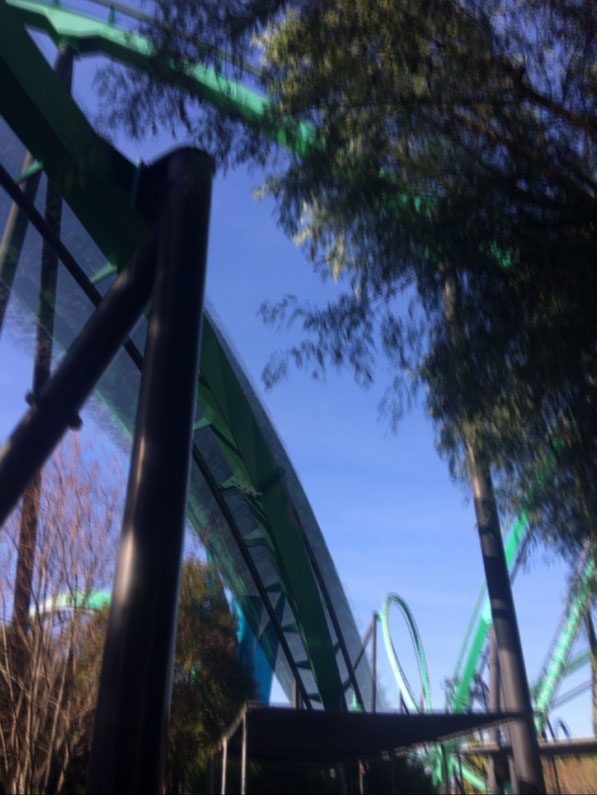 Riddler's Revenge had the first long line of the day: One hour. I waited anyways and tried to take some motion blur shots in line like the one above. The park doesn't allow  tripods in the park so I tried to keep my phone as steady as possible. The actual ride was pretty fun and not painful at all.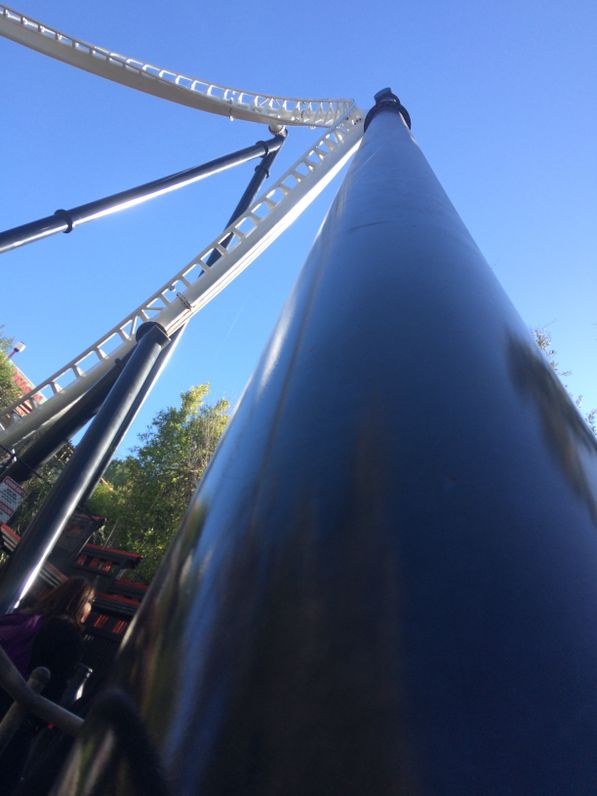 The last ride of the day was Full Throttle. This is always a fun and exciting ride even though it may not be the best. The 70 MPH launch and the 160 foot loop is amazing.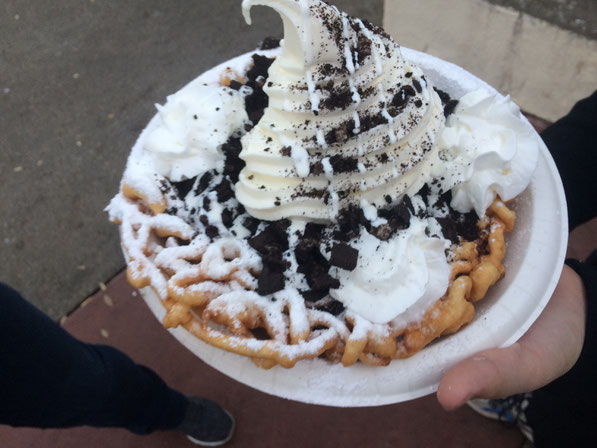 To end off the day I had a delicious funnel cake to share with my family! Thank you guys for reading this Trip Report and I'll catch you next time!